While Apple had earlier this year revealed that it would release the Apple Music app on Android by the end of this year, the app now seems to be nearing its release.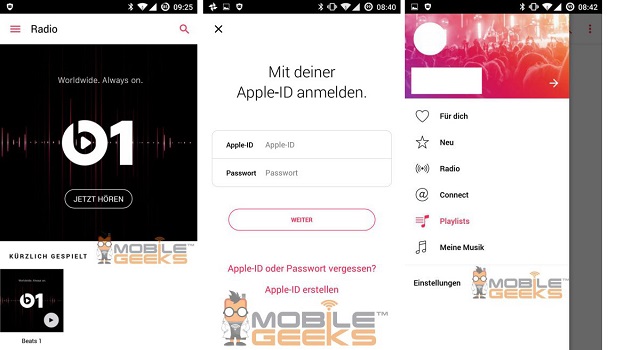 The screenshots of the Apple Music streaming app for Android have surfaced. By the looks of it, the Android version of Apple Music seems to be just as similar as the iOS version. The app has Beats 1 Radio and a recommendations page. The app has multiple sections including the For You, New, Radio, Connect, Playlist and My Music.
The Apple Music streaming app for Android would allow the user to save music offline and also to set the cache size. Users can also choose to download only over Wi-Fi and can also set a limit on local storage used by the app. However, it is important to point out here that this is a paid service and costs $10 per month for a single user or $15 per month for a family subscription.