Apple officially announces 'The New iPad'
It is finally out in the open. The next gen iPad is out, and yes it is called the iPad 3. After numerous rumours and speculations, Apple has finally lifted the curtain. The new iPad will have a retina display with 2048×1536 resolution with 264ppi, an Apple A5X processor with quad-core graphics, 5-megapixel camera with 1080p video recording, 4G LTE and loads more.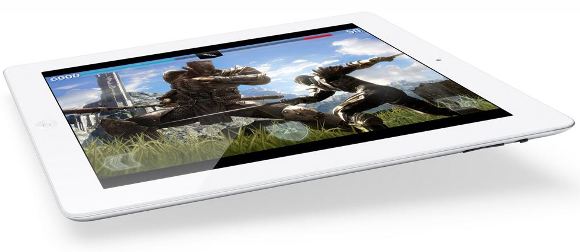 Let's get down to business then.

Display: A new retina display with a 2048×1536 resolution and it has 3.1 million pixels. The pixel density is 264ppi, and the display now has 40% better colour saturation.
Processor: Yes, as predicted it is the A5X processor which has quad-core graphics. Apple says it provides four times better graphics Tegra 3.
Camera: A 5MP camera which has a 5-element lens, IR filter, auto-exposure, auto-focus, and ISP built into the A5X chip. Also support for 1080p video recording.
4G LTE: LTE radio is present and will support with 73Mbps speeds.
Voice Dictation: We would've preferred Siri, but we'll have to be satisfied with voice dictation which will type in via your voice input.
Battery: Decent enough, 10 hours. With 9 hours on LTE.
Size and Weight: Not much change in the size and weight, 9.4mm thin and weighs at about 640 gms.
Price: $499 for 16GB, 32GB is $599 and 64GB for $699. 4G LTE is $629, $729 and $829.
Rollout: 16th March in US, Canada, UK, France, Germany, Switzerland, Japan and more.

We'll update you on the iPad 3, so stay tuned.