Apple ordered to re-write 'Samsung didn't copy the iPad' & post it on homepage
Last week we saw the UK's High Court order Apple to publish the "Samsung didn't copy the iPad" apology on its website.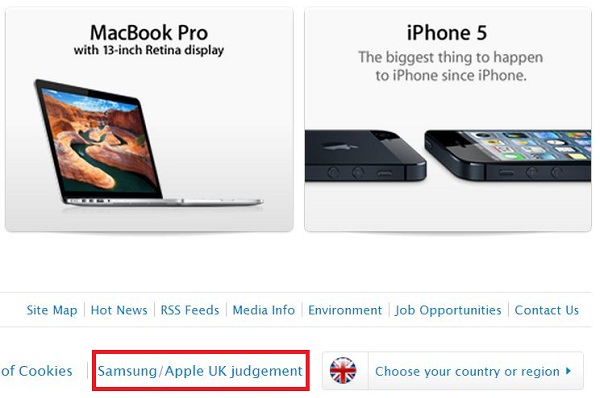 Apple also went on to publish the apology by placing a tiny link on its homepage which directed readers to a page where the apology with a jab on the Samsung was placed.
And today, TheGuardian reports that the acknowledgement that was posted
by
Apple
was deemed to be 'non-compliant' with the court orders and Apple now has to 're-write' it. Apple now has to post the order on the front page of its website (and not link it to another) with at least 11 point font.

The Court has ordered Apple to do this within 48 hours but the Cupertino based company claimed that it would take at least two weeks for it to execute the refreshed order which surely caused some disbelief amongst the court officials.

As per the order, the apology has to remain on the front page of Apple's website until December 14th which could seriously hurt the Cupertino based company a lot. With only a few hours left, let us see how Apple executes the order.