Last week, Apple went on to lose an appeal in a UK High Court wherein the Cupertino based company was ordered to run an ad that its rival Samsung, didn't go on to copy the iPad's design in its Galaxy Tabs.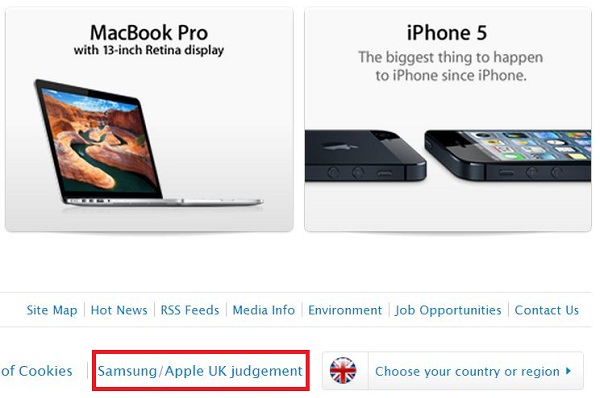 And today Apple has gone ahead and executed the High Court's order and placed a link on its UK website.

The link posted on the website reads as "Samsung/Apple UK judgement" and takes to a new page wherein Apple has posted the ruling of the UK Court of Appeal.
 
Frankly, the letter does not seem to be an apology from Apple but seems to be the other way round as Apple points out that back in Germany and US, where the same patent case was being fought upon, the Jury found that Samsung did infringe on patents and copy the iPad's design into its Tabs.
 
Apple also points out that the judge dismissed the patent claim because he felt that the iPad's design is so much cooler than the Galaxy Tab and "they do not have the same understated and extreme simplicity which is possessed by the Apple design."
 
Indeed a clever way to keep up with the order, not apologise and still take a jab on the Samsung.