Amongst all the rumors and leaks surrounding the Android smartphones that are expected to be unveiled during MWC 2017, we have a rumor incoming related to the next iPhone dubbed the iPhone 8. This comes in the form of information from KGI analyst Ming-Chi Kuo who states that Apple will ditch the home button on the iPhone 8.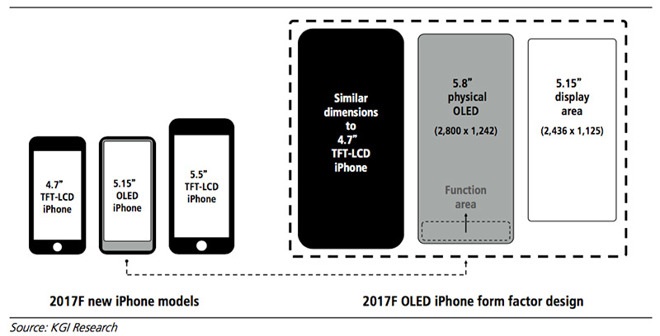 According to Kuo, Apple will ditch the home button on the iPhone 8 in favor of what is called the 'Function area'. Well, if this happens, it would be the second biggest change coming to an iPhone after Apple did away with the 3.5 mm audio jack on the iPhone 7 and 7 Plus last year.
The home button has been around since the first iPhone which was launched back in 2007. Speaking of iPhone 8, it will sport a 5.8-inch OLED display, but, the actual area will be around 5.15-inch diagonally. Rest of the area will be dedicated to what is called the Function area.
The Function area is said to consist of virtual buttons which will either be used for navigating across the device or maybe double up as controls for gaming, multimedia, etc. Currently, the home button on the iPhone also houses the fingerprint scanner which is called Touch ID. It would be interesting to see what Apple comes with to provide such security after it removes the home button.
It's possible that Apple with either embed the fingerprint scanner in the display, or, it will rely on other tech like the Iris Scanner that we saw on Samsung's Galaxy Note7. Besides all of this, the iPhone 8 will also be significantly expensive than its predecessors, with the price starting at $1000. Well, we reckon to come across more information regarding the iPhone 8 once MWC 2017 is over.