Weeks after Apple released the iOS 9.1 update, the company has now released the iOS 9.2 update for their handsets.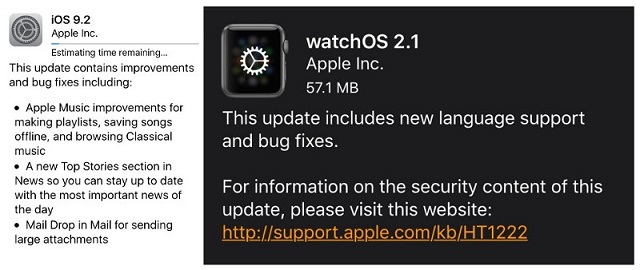 Apple has started releasing the iOS 9.2 update for the iPhone, iPad and iPod Touch devices. The update brings Apple Music improvements, new Top Stories section in News, Mail Drop, new feature in iBooks, Arabic language support for Siri and many other new features, bug fixes and improvements. It also brings Apple's Lightning to SD Card Reader.
The new Apple Music improvements include creating a new playlist when adding a song to a playlist. Also the most recently changed playlist is now listed at the top when adding songs to playlists. You can also download albums or playlists from your iCloud Music Library by tapping the iCloud download button.
Also the new Top Stories section in News allows you to stay up to date with the most important news of the day. The Mail Drop in Mail can be used for sending large attachments. The handset also has support for the USB Camera Adapter to import photos and videos. Other features include improved stability of Safari.