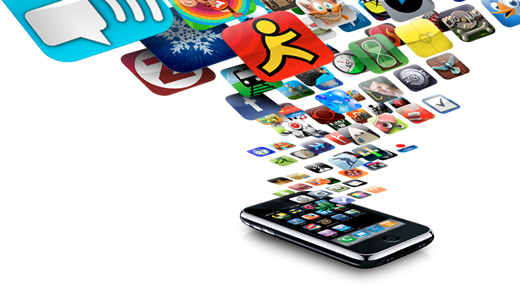 10 Billion downloads, Whoa!!! More than 10 billion apps have been downloaded from Apple's Apple store by more than 160 million iPhone, iPod touch and iPad users in the world. The 10 billionth app downloaded, Paper Glider, was purchased by Gail Davis of Orpington, Kent, UK. As the winner of the App Store Countdown to 10 Billion Apps, Gail Davis will receive a $10,000 iTunes Gift Card. 
Philip Schiller, Apple's senior vice president of Worldwide Product Marketing said, "With more than 10 billion apps downloaded in just two and a half years—a staggering seven billion apps in the last year alone—the App Store has surpassed our wildest dreams. The App Store has revolutionized how software is created, distributed, discovered and sold. While others try to copy the App Store, it continues to offer developers and customers the most innovative experience on the planet."
The App Store currently offers more than 350,000 apps to iPhone, iPod touch and iPad users in 90 countries around the world, with more than 60,000 native iPad apps available. App Store customers can choose from a range of apps in 20 categories, including games, business, news, sports, health, reference and travel.