With every other company coming up with its own smart watch, Archos has announced that it would showcase its low cost smart watches amongst other connected device at the upcoming CES 2014.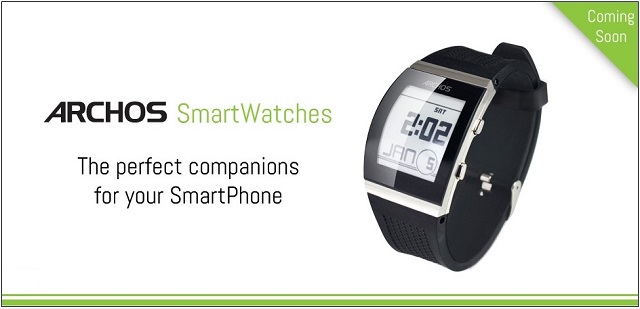 Archos has officially announced that it would display a selection of Connected Objects at the upcoming CES 2014, which is scheduled to start next week. The range of connected objects include a smart home tablet, a home camera, a weather station, an activity tracker, a blood pressure monitor and a series of low cost smart watches.
The Archos Smart Home tablet would be a regular 7 inch tab running on Android Jelly Bean. Interestingly, the Archos smart watch, which would run on Bluetooth Low Energy, would be compatible with any Android or iOS smartphone. Further the smart watch is expected to cost under $50.
Speaking about the Archos smart watches, Loic Poirier, CEO of Archos said, "Mobile devices have become the centre of our life and our demand for instant access to information creates the need for even more interconnectivity. Archos' new line-up of connected objects exemplifies the ability to share and access information and represents our vision of creating a universe where all devices complement and work together."