Just days after unveiling the high-end Asus Zenfone 3 Deluxe, the company seems to be gearing up with an enhanced version of the handset for selected markets like India.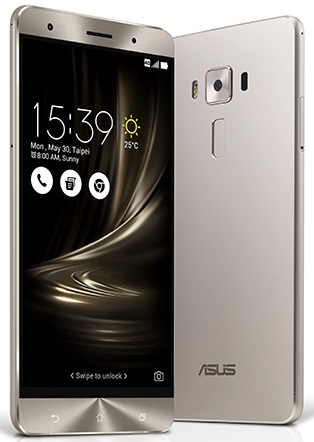 According to sources, Asus will launch an improved version of the Asus Zenfone 3 Deluxe for selective markets which include the Philippines and India. While the original Zenfone 3 Deluxe is powered by the powerful Snapdragon 820 processor, the upcoming variant is said to be powered by the latest Qualcomm Snapdragon 823 clocking at a whopping 3 GHz.
It is quite obvious that the sole intention of the Asus Zenfone 3 Deluxe with the Snapdragon 823 processor is to compete with future flagships expected to be launched in the next two months, including the Samsung Galaxy Note 6 edge which would also employ the same processor. To further make our case, Asus is expected to release this handset in August – around the same time the other flagships are expected.
The rest of the specs and design of the enhanced Zenfone 3 Deluxe would remain the same, including the 5.7 inch Super AMOLED display. Also present on board would be a copious 6 GB of RAM. Also expected is a 23 MP rear facing camera and a front facing 8 MP camera. We certainly have high expectation from Asus.