ASUS introduced a new camera-centric smartphone Zenfone Zoom with an optical zoom support. It's a flagship device priced at ₹37,999. As cool as its specifications are on paper, the Zenfone Zoom is powered by a 3000 mAh Li-Polymer battery that isn't removable of course. While the battery capacity sounds good enough, the high-end hardware and the powerful camera might be the culprit since the battery runs short. See our ASUS Zenfone Zoom battery tests and benchmarks below to find further analysis.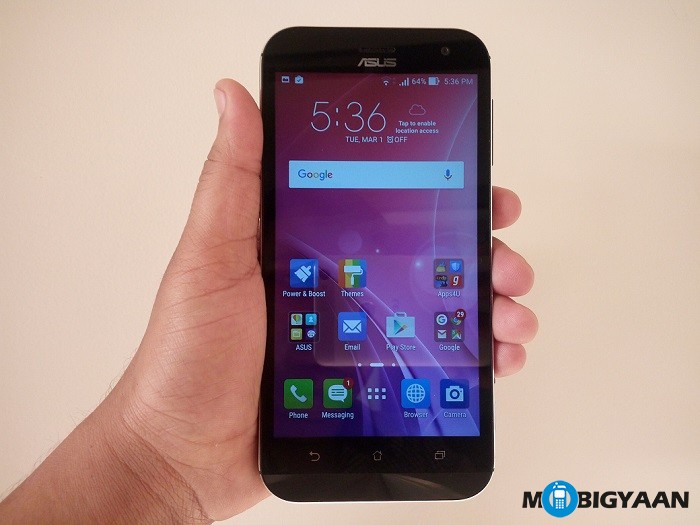 ASUS Zenfone Zoom – Battery Test Results
While there are a lot of aspects to consider on the performance note, the same is not good with the battery life. In our case, the 3000 mAh battery was very much stressed by it's customized interface it holds and the powerful processor, to be specific, the 'Android OS' process was the one to take most of the battery and the smartphone never lasted a full day since then, however, after resetting the device, we got the darn same results.
The battery is near to death when you start to use it on the 2nd day and hence, you need to plug it to a power brick. Here're our battery stats which shows the battery can last around 1 days with moderate usage.
But wait, there's even more. More battery can be achieved using the power management software. The battery management software on the ASUS Zenfone Zoom comes with 5 options named Performance, Normal, Power Saving, Super Saving and finally, Customized. The super saving can be a handy if you are out of battery. But because you want a longer battery life, you don't want to end up with a flagship performing like a mid-range device doing light tasks.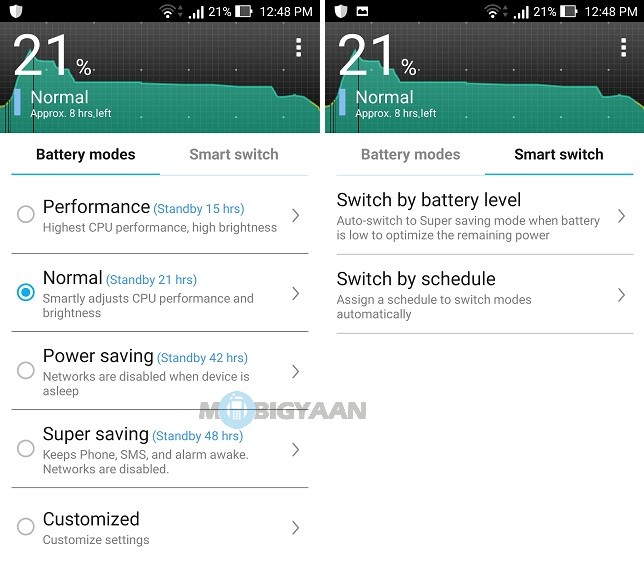 We tested the performance of the battery by playing games and using some apps. The first and foremost, on playing games, the smartphone heats up at the camera surface and the side metal frame. It also heats little when you use the camera for a longer duration. We installed games like Modern Combat 5, Asphalt 8, Mortal Combat X, and apps like Facebook, SoundCloud, gaana.com, Amazon, and many others. The performance for the apps, no doubt, wasn't a slouch but the battery came out to be draining fast. We made a table to make you understand better, have a look at the ASUS Zenfone Zoom – Battery Test Table.
ASUS Zenfone Zoom – Battery Test Table
[table id=8 responsive=flip /]