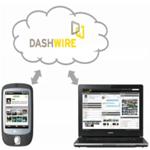 Android is great operating system for mobile and gaining lots of popularity these days. If you own a android phone then you must read this article to know how you can easily transfer files from your laptop or PC to your android based mobile.
So, here we go, If you want to transfer any file from your PC or laptop to your Android mobile phone then you must try 'Awesome Drop' app' It is easy to use and with it you can conveniently transfer any file from your laptop or PC to your Android phone without using any FTP software. It works on FireFox, Chrome, and Safari and uses HTML 5.
To use this app you need to use HTML 5 and open your browser in your PC >> webpage and then "drop" files from your computer to your android phone. Voila! It is so simple isn't it?
To use this app headover to labs.dashwire.com. You will see a PIN number which is of 4 digits. You need to install this app on your Android phone and enter the PIN number after starting your device which you got from the app. When you will enter the PIN number both the browser and app will change. Now drag the file from your computer to the box "Drop files here". Your file will start uploading and will appear on your phone. Simple isn't it
Awesome drop app also works on 3G but for that you will have to use WiFi. The files which are being transferred to your phone are stored on "drop" folder on your storage card. One of the drawback with this app is that it cannot transfer huge files of more than 10MB.
If you are browsing from Android phone then click this link to download the Awesome Drop.

Watch Awesome Drop in Action
_____________________________________________________
Article Edited by : Puneet Jain