BBM Beta for Windows Phone now available for all
BBM Beta was made available on a registration basis for Windows Phone last month, so not everyone could get to use it but we have some good news. BBM Beta is now available at the Windows Phone Store for everyone to download.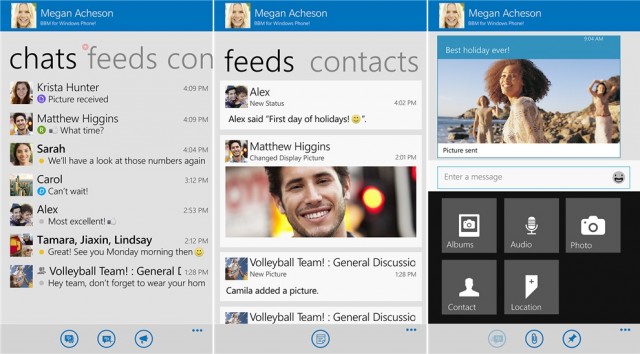 The BBM Beta on the Windows Phone Store is an open beta, so everyone can go ahead and give BlackBerry Messenger a try on their Windows Phones. BBM was made available for Android and iOS last year and it's only now that the app has finally arrived on Windows Phone. So, now BBM is available on all the three major platforms in the market. According to BlackBerry, BBM now has 85 million monthly active users.
BBM Beta for Windows Phone brings Chats, Groups, Feeds and Windows Phone exclusive features such as 'Pin to Start'. Some features are missing though like stickers, BBM Voice and Channels. We hope they arrive soon.
BlackBerry global enterprise services chief John Sims commented on the Windows Phone launch of BBM, "The BBM app for Windows Phone shows our commitment to supporting cross-platform capabilities, and we are excited to be working with Microsoft to deliver a new level of collaboration to the Windows Phone platform."
Hit the Windows Phone Store link below to get the BBM Beta and do tell us, how you like it?