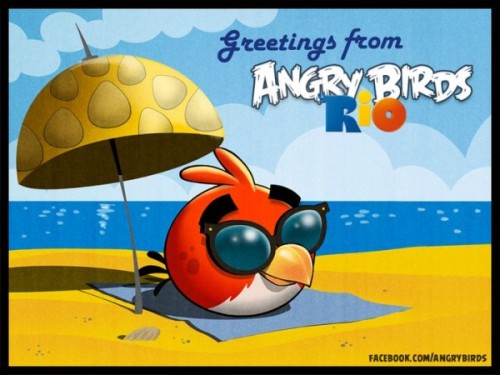 All you Angry Birds fans can now update Angry Birds Rio and get the new level unlocked. The Beach Volleyball level will be the 3rd level or the May update for the game.
You get to battle the monkeys on the beach with a little help from Blu and Jewel. The trophy fruit that you can win here is the watermelon. The update is said to available only at the Amazon App Store, but if you already have the game you just update it through the game. The new update changes your game's version to 1.1.0.
Now get going and smash those monkeys and get those watermelons.