Bharti Airtel Brings My Tunes Services for GSM Subscribers in Delhi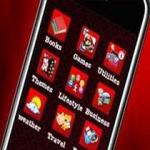 Bharti Airtel  has announced the launch of
My Tunes on mobile in Delhi telecom circle. Choosing from over 23 categories on India's largest music library of over half a million tracks, Airtel's mobile customers in Delhi can now listen to a new song of their choice when they make calls.
My Tunes offers Airtel's mobile customers greater control and freedom over the content they consume at a simple and affordable weekly subscription. It also presents them with a fresh listening experience – with access to an unlimited playlist of songs from India's largest music library. Unlimited playlist as a feature has been made available in India for the first time on the mobile.
Airtel mobile customers in Delhi can choose from across 23 categories that include Bollywood songs, Devotional Songs, English Rock songs and many more. To subscribe to My Tunes, a customer simply needs to dial 54345 from their mobile phone.

Mr. Shashi Arora, CEO-Delhi & NCR, Mobile Services, Bharti Airtel said,
"Starting with the launch of Hello Tunes in 2004, Airtel has led the music on mobile revolution in India. With the My Tunes service, today we are putting the power and freedom of choice in the hands of the customer – the power to choose the content he wishes to consume alongwith the freedom to enjoy an unlimited music experience on mobile."
.