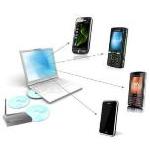 Before elaborating on the title, All of us should virtually pat the back of Airtel management for this step.
It was recently announced that Bharti Airtel has decided to exit the Bulk SMS Business as they have understood that the customers get irritated by such Spam Messaging. This decision is really appreciative, more so at a time, when DoT and TRAI are unable to explore ways of getting freedom from the commercial calls and message services. Thus, Bharti Airtel have become the first Service Provider to take this step of exiting Bulk SMS Business, which is expected to be around INR 20 crores monthly. 
Mr. Sanjay Kapoor, CEO, Bharti Airtel quoted, "For us, the bulk SMS business case doesn't stack up against our priority for the customer. We wanted to take a leadership position in this area as pesky calls and messages have become a huge irritant for consumers". Going further, he also suggested that Other Operators should too discourage this citing convenience issues of The Customer and should levy a termination charge of 5 to 10 paise per sms for the same.
Will Other Service Providers FOLLOW ?
Bharti Airtel's Iconic & Bold Move may have caught the competition by surprise & re-stated it's message of serving the Customer's Covenience. However, keeping in consideration the high revenue in this business, it is unlikely that others would follow suit. The point to be noted here is that the positive use of Bulk SMSs to a closer user group's benefit has been long forgotten. The ball is in the regulator's court now to stop this inconvenience to customers by taking a firm step.
In a probablity where The Regulators fail; Perhaps, Self Regulation should succeed.