With the demand for portable 3G routers steadily increasing, Binatone has launched the 3G Mifi Router which also doubles up as a power bank.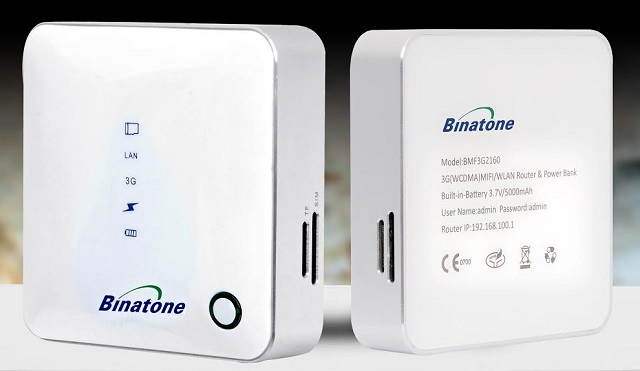 Binatone has announced the launch of the 3G Mifi Router with 5000 mAh Turbo Power Bank in India. The router allows you to create a Wi-Fi hotspot using 3G connection. The hotspot can be simultaneously used by up to 10 users. The router comes with a built-in card reader which can take up to 32 GB memory cards for Wireless Files Sharing.
The 3G Mifi Router offers a download speed of up to 21.6 Mbps and upload speed of up to 5.76 Mbps. It also has an inbuilt wireless repeater for extensive coverage. The 5000 mAh power bank can be used to charge your smartphones and tablets and offers 12 hours of battery life. The device is priced at Rs. 4995.
Speaking about the launch, S.P. Singh, Country Head, Binatone said, "We always try to design and create utility driven devices that fulfil multipurpose needs. 3G Mi-Fi Router has an inbuilt power bank that provides power supply to mobile devices while creating a hotspot for multiple users. With a download speed of 21.6 Mbps, we have tried to address the need for a high speed broadband facility at all times."