Thanks to the partnership of Microsoft with Nokia, Bing Maps are now blessed with some new location based features.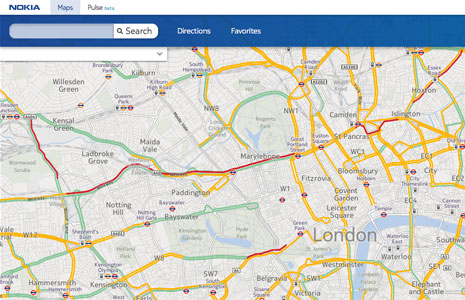 Nokia has announced that Bing Maps is now using Nokia Maps traffic information and geocoding algorithms. This goes on to prove that Nokia's maps and navigation services are pretty top notch, and even we agree to the fact that Nokia does provide a very nice experience when it comes to navigation and routing.

Bing Maps will now be offering traffic information that is already available at Nokia Maps in 24 countries which include Austria, Belgium, Brazil, Canada, Denmark, Finland, France, Germany, Greece, India, Indonesia, Ireland, Italy, Luxembourg, Mexico, Netherlands, Norway, Poland, Portugal, Russia, Saudi Arabia, South Africa, Spain, Sweden, Switzerland, UAE, UK and US. People in these countries will also be able to find out about incidents that might disrupt their journeys.
Also there is the addition of geocoding feature for several countries that offers better routes and directions. Geocoding is a series of algorithms that is used by Nokia Maps and is now brought to the Bing maps which uses geocoordinates to locate places.