BlackBerry 10 Full touch and QWERTY smartphone will arrive together
We know that a lot of you have been desperately waiting for the BlackBerry 10 OS and smartphones to arrive ASAP in the market so that you are not forced to shift to the likes of iOS or Android.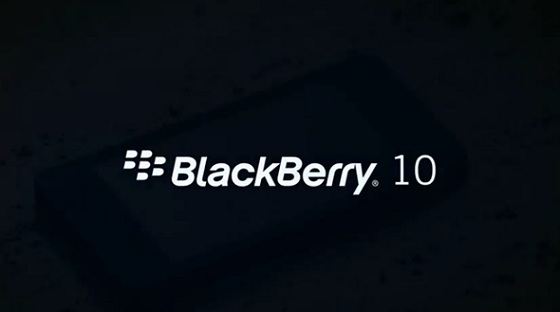 But then Research In Motion had recently made it clear that the company doesn't wish to compromise on the quality of smartphone and the OS and bring out an unfinished product in the market just to comply with the launch timeline.
And now in an interview to CrackBerry, Research In Motion CEO Thorsten Heins explained this again.

Heins said,
Don't get me wrong. I'd have loved to stick to that schedule, and I could have, if I would have sacrificed quality for it. We're not going to put
product
out there that isn't ready. We're done with that. That's over. This is not what we will be doing. So we gave the team the time to get it done and do it properly.

So now we get his point as to why there is a delay in the product which is acceptable because if the company does release an unfinished one to its consumers, they might not be that happy and again lose faith in the company.

Next up is the most important question, i.e. even though BlackBerry is known for its QWERTY devices, why is RIM planning to launch the full touch BlackBerry 10 smartphone first, and then followed by a QWERTY one. To This Heins said,

There's two reasons for this. The first reason, without being arrogant, I think we own the full qwerty market. The Bold 9900 is doing a good job of this in the market with our corporate customers. In the US we're most under pressure with the BYOD movement in enterprises, so we need to get in the battle. That's why we need the entry card, which is the full touch device, so we can go to enterprises and say, hey look at this, this is the full touch from BlackBerry and it does things way better than what you have today. And I think it's going to be way better. And then the qwerty comes immediately thereafter.

Also Heins has confirmed that both the devices will be announced and marketed together but will be available at different dates.
Heins said,
We will announce them together and not in sequence. We'll just come out and say full touch available at (this date) and full QWERTY available at (this date).

So now, from the interview we clearly know as to why RIM took the hard decision to delay its device by almost a quarter and then that both full touch and QWERTY BlackBerry 10 smartphones will launch together.

So all you BlackBerry Boys, mark the first quarter of 2013 and January specifically when you can finally get hands on your BlackBerry 10 smartphone.