BlackBerry App World updated to v3.1.2.20 in BlackBerry Beta Zone
Research in Motion (RIM), the makers of BlackBerry smartphones has released a beta update to its BlackBerry App World in its BlackBerry Beta Zone.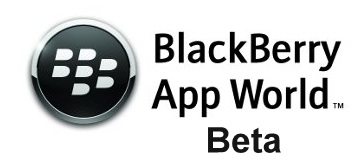 With this update the BlackBerry App World has graduated to version 3.1.2.20 and brings in a few new features other than the usual bug fixes.

One important and new feature in v3.1.2.20 is that now BlackBerry users will be able to filter apps to filter out apps they have downloaded on other devices that are not available for their BlackBerry. Also now users can share their apps with other BlackBerry devices with NFC.

Check the complete change log below
Find an app in "My World" by typing a keyword term

"Other Devices" filter view in "My World" allows you to filter out apps not available for your device e.g. PlayBook Apps

Announce downloads to BBM Status

NFC is now an additional method to share a single app

A new "Share" channel in the App World Home page allows you to share your app list via NFC
If you are already a member of the BB Beta Zone, you will find the update under the Available section. And if you still haven't registered to the BlackBerry Beta Zone head over here to register and download the app.