BlackBerry Bold 9900 now available in White
If you are a lover of white handsets, then here's the latest handset that is painted white.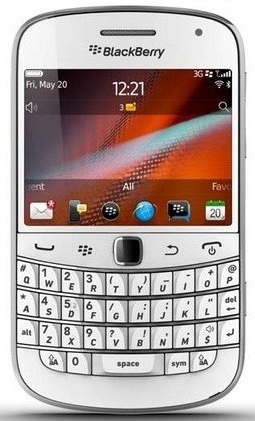 Research In Motion had announced the BlackBerry Bold 9900 back in August leaving all BlackBerry lovers wanting for more and now they have announced the BlackBerry Bold 9900 smartphone in Pure White for India.

The thinnest BlackBerry smartphone at 10.5mm has a 2.8 inch capacitive touchscreen which is a 24bit display ansd ahs a 640×480 resolution. It has a 1.2GHz processor with 768MB of RAM and 8GB of internal memory and it is expandable up to 32GB. The full QWERTY-keyboard has an optical track-pad, a feature usually seen on a BlackBerry device. The camera is 5MP unit with capabilities of recording videos at 720p. Other features of the device include a 3.5mm jack, Wi-Fi, Bluetooth, NFC, Augemented Reality, GPS and 1230mAH battery.
The handset comes at a perfect time as Christmas is almost here. So will you be buying a BlackBerry Bold 9900 in white ??