BlackBerry introduces new privacy and control features for BBM
With privacy becoming a major concern for users, BlackBerry has introduced new privacy and control features for the popular BBM.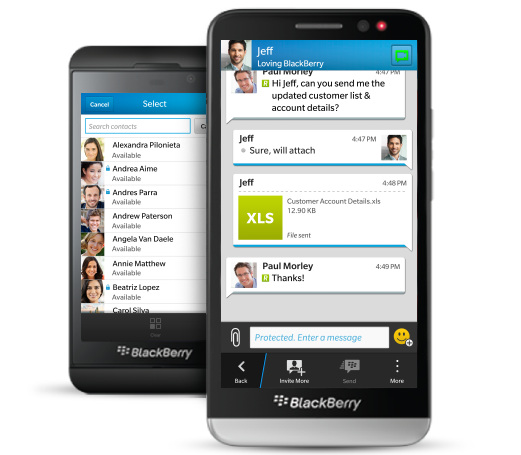 BlackBerry has announced the release of several new features for the BlackBerry Messenger service which offer users new way to chat and share with friends but with increased privacy and control. The new features introduced strive to provide users with more discretion and freedom while communicating.
The new privacy and control features include a timed messages features which allows the user to control how long messages and pictures shared with contacts can be viewed by setting a timer. Users can also retract their message before it is read by the recipient. Users can also request a HD version of the image shared to view more details.
Speaking about the new features, John Sims, President, Global Enterprise Services, BlackBerry, said, "These new enhancements to BBM were highly requested so we're excited to be delivering them to users today. These capabilities will allow our users to be more creative in how they deliver their messages while also being confident that their content is kept private and seen only by its intended recipient."