BlackBerry Passport QWERTY handset with touch-sensitive physical and virtual keyboard revealed
Current BlackBerry CEO, John Chen, has been outright to express his love the QWERTY BlackBerry phones. After a long time the first rumours of a QWERTY handset from BlackBerry started flowing in. And it was just weird.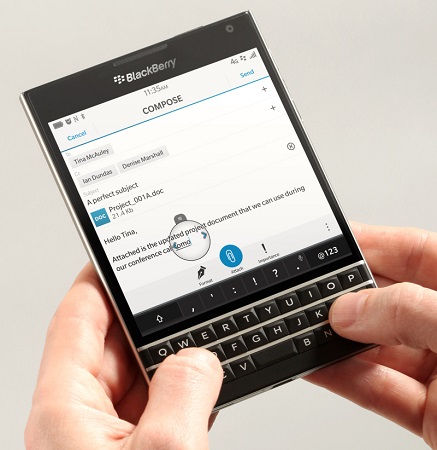 BlackBerry has finally revealed the official details of its upcoming smartphone – the BlackBerry Passport, which is touted to be designed with productivity at its core. The device has a surprisingly square design with a touch-sensitive physical keyboard which is complemented with a row of virtual keys at the bottom of the screen.
BlackBerry claims that the BlackBerry Passport can be used to fluidly navigate web pages, apps and emails by simply brushing your fingers lightly over the keyboard thus making it easier scroll through web pages. Similarly, you can delete a word by just swiping to the left. The company is expected to announce the device in the next few weeks. However the market expectations of this handset are questionable.