We do know about developers trying to post Android OS over to Nokia's N9, but how about the BlackBerry PlayBook running on Microsoft's Windows Phone 7 OS? Well a YouTube user, Gamer109X from the Netherlands has posted a video of Windows Phone 7 running on the PlayBook.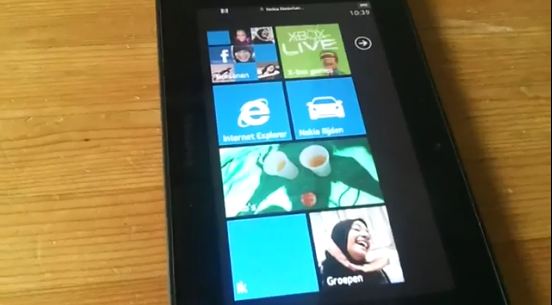 From the looks of the video, it definitely seems to be genuine but then we just can't assure if it is running on an emulator or on an actual Windows Phone 7 ROM. 

There is also no information how the user got the ROM if it is running on it over the PlayBook. Whatever the case may be, the functioning of the WP7 OS is just so smooth that it actually makes us forget that it is actually running on the BlackBerry PlayBook. 
 
The user also demonstrates in the video how smooth the image gallery works and he also downloads the popular Angry Birds game on the PlayBook making us to believe that the OS is indeed running on the PlayBook. 
 
We would definitely love to see the Windows Phone 7 OS running on the PlayBook as we do know that the BB PB is very much capable of undergoing some awesome experiments. Until then catch the video below and drop your thoughts in the comments section below.