Blackberry Playbook's Native Email client shown off
When the Blackberry Playbook was launched many a users bought it thinking they would be able to have the same email experience that Blackberry Smartphones are known for, but to their disappointment, there was no native email client. And now Blackberry has shown off a few screenshots of the native client the Blackberry Innovation Forum.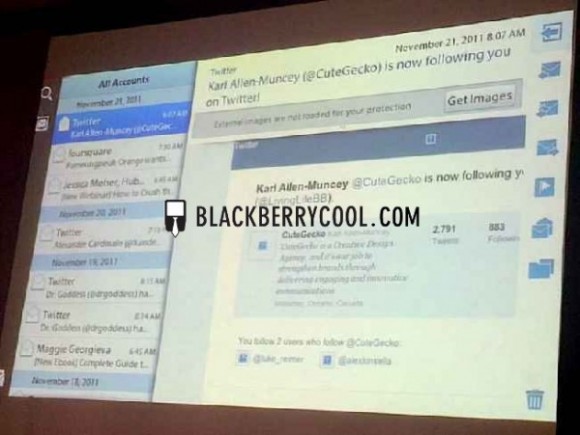 The interface of the app is similar to that of any email clients on other tablets and has features you would expect including read, write, zoom in and out of email, mark priority etc.
It seems that Blackberry has really worked hard all this while to make the app have all that users are waiting for. The app takes full advantage of the tablet's large screen and seems to provide a great user experience.
The client is expected to be out for users in an update due on February 17, 2012. We hope that this update saves the Playbook's declining sales.