Blackberry Q10 up for pre-order in India
While it is quite common to see handsets from the local manufacturers on online portals even before they are launched, today we were both shocked and surprised to see the Blackberry Q10 listed on a popular online shopping site.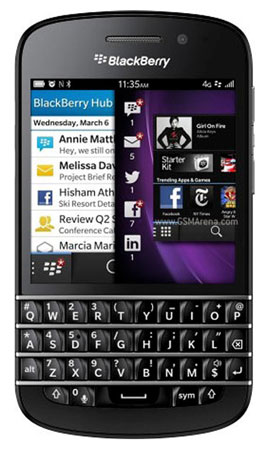 While the listing claims that the Blackberry Q10 is up for pre-order, it is mentioned that the handset would be launched somewhere in the last week of May. As such even the price of the handset is not mentioned. So those who intend to pre-order the device in India, need to pay Rs. 1000 now to reserve your unit and pay the balance later when the handset is shipped.
The Blackberry Q10, is yet another classic Blackberry phone with the QWERTY keyboard but with the new Blackberry 10 OS. Reports claim that the device would indeed be launched in India towards the end of May. Till then, if you want to pre-order the Blackberry Q10, you can do so by paying just Rs. 1000 on SnapDeal