BlackBerry has announced the release of the first beta version of the BlackBerry PlayBook Native SDK 2.0. The SDK is now available for developers and they can now have access to the OS 2.0 developer beta as an update and also the BlackBerry Tablet Simulator.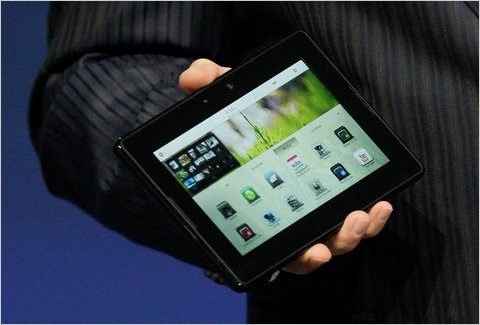 Added Sensors API (magnetometer, gyroscope, and accelerometer support) (device only for now, not available for the simulator at this time)

Added Payment Service support for subscriptions and in-app purchasing

IDE improvements in usability, performance, and reliability

Scoreloop SDK 1.0 Beta 1 is included – try out some social game features for your apps, such as leaderboards
This beta OS release is not for consumers and only for developers. Instructions on how to download and install this update is available at the BlackBerry Developers Blog over here.