As smartphones get more cheaper and affordable, more and more people are able to buy them. There are plethora of apps on the Play Store with which you can utilize your smartphone to the fullest. We always keep saying that there's an app for almost anything. While there are apps which can work offline, there are apps which require Internet connection to work properly, for example, messaging apps, video calling apps, etc.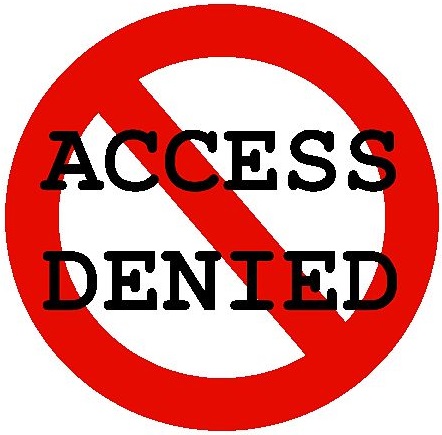 A smartphone can only be utilized to its fullest potential when it has access to Internet. We already gave the reason, there are apps which require access to Internet. While some apps are light on resources and bandwidth, there are some notorious apps which can really hog your smartphone's resources including your Internet's bandwidth. Such apps keep running in the background and access Internet for variety of reasons. If you are someone who relies on Mobile Data , or, are having metered connection, you wouldn't want these apps to keep consuming your data. Hence, with today's guide, we show you how to block Internet access to specific apps so that you can limit these apps from accessing Internet when not needed.
How to block Internet access to specific apps on Android
Step 1: Download the "Mobiwol: NoRoot Firewall" app from Google Play Store.
Step 2: Now open the Mobiwol app and tap on "Firewall Rules". You will then see a tip which shows how to enable foreground only mode for a particular app. After reading that, tap on close icon located at the bottom right corner of the app screen.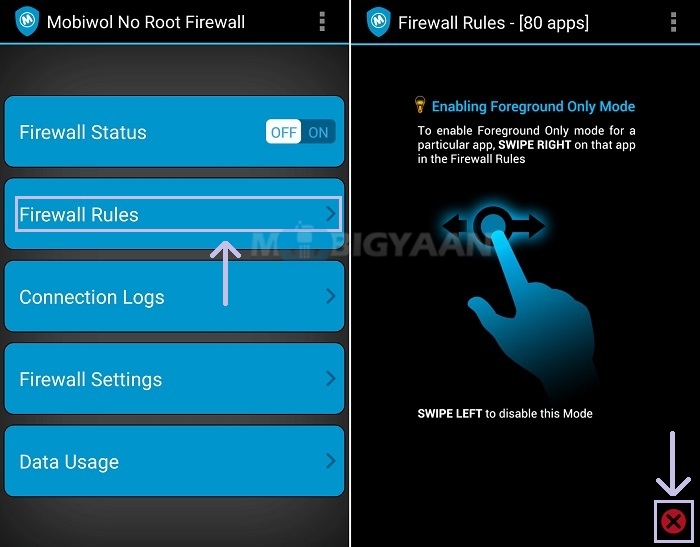 Step 2: After you tap on Firewall Rules, you will see a list of all the apps installed on your smartphone. Every app will have a network and Wi-Fi icon against it. The network icon represents mobile data whereas the Wi-Fi icon represents Wi-Fi connection.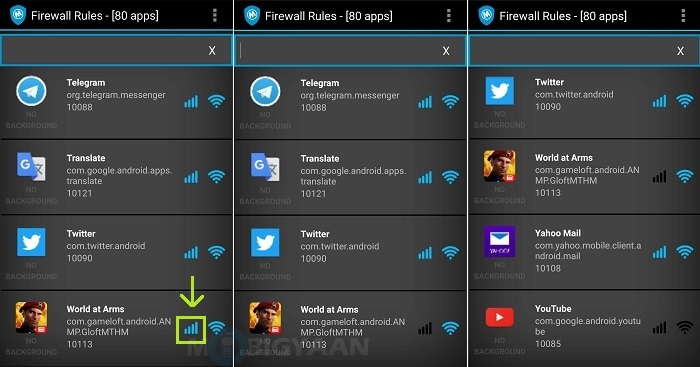 When the icons are blue, it means that a specific app has access to both mobile data as well as Wi-Fi connection. To disable either of the two, you simply need to tap on it. As you soon as you tap on any of the connection to disable it, the icon will turn black. It means the app will not have access to the Internet through mobile data or Wi-Fi connection now.
In our case, we disabled mobile data for this game called World at Arms, whereas, the YouTube app was denied access to Internet through mobile data as well as Wi-Fi connection. You can see the respective icons turned black for these apps.
Note: Don't mess with System Apps, leave them as they are.
Step 3: Now go back to the main screen and tap on the "Firewall Status" option to turn on the Firewall on your device. You will be be asked for confirmation. Tap on "OK" to enable Firewall.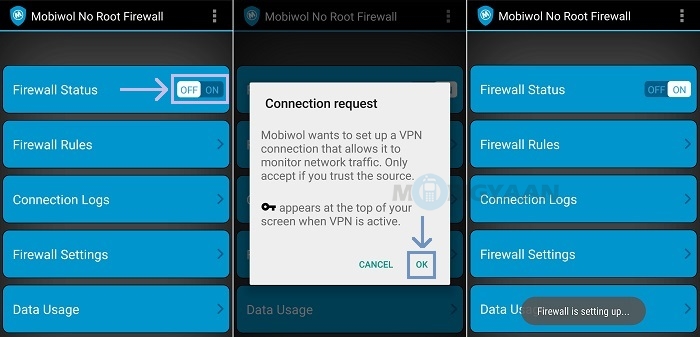 Well, that's it. The apps you wanted to block Internet access to will not be able to connect to the Internet. However, do keep in mind that Mobiwol creates a VPN connection to block Internet access to the apps, and, your network may be monitored.
You can also block apps from accessing Internet in the background. Just go to the app list provided in the Firewall Rules and swipe right on the app that you don't want to gain access to the Internet in the background. You will notice that the words "No Background" will turn blue. Swipe right again to let the app access Internet in the background.
We hope this guide turned out to be helpful to you. You can head on to our 'How-To Guides' section for more such guides.