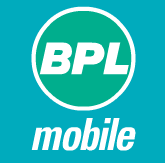 BPL Mobile, the country's oldest mobile telecom service provider, has changed its name to 'Loop Mobile', following the expiry of its brand usage agreement with TPG Nambiar-owned BPL Group.The company, which is facing an ownership battle between Ruias of Essar Group and the UK-based Vodafone, does not expect "any issues" to arise from the name change "Loop is an extension of an ongoing campaign, 'Get in the Loop', and it will be easy for our subscriber to identify with this new brand name. The new name signifies a vibrant company and appeals to the youth of the country," BPL Mobile Director and CEO Sanjeev Chachondia told here today.The new logo of 'Loop Mobile' has been designed keeping in mind youthful vitality, excitement and freshness that the company stands for, he added.The company is planning a multi-hued campaign – green, purple, pink and blue – for the new brand, as against the conventional mode of a company trying to identify itself with a single hue.
Chachondia said the change in brand would not give rise to any issues, as there is no change in ownership nor in shareholding pattern.
The Essar group-owned company's agreement with the Bangalore-based BPL Group for the use of the brand was being renewed on a yearly basis. For this year, the contract would expire by end of this month. BPL Mobile was paying a fixed fee to BPL Group, which could not be ascertained due to a non-disclosure norm.
BPL Mobile was founded by Nambiar's son-in-law Rajeev Chandrasekhar and was later sold to the Ruias of Essar. In July 2005, the Essar Group had acquired all circles and operations of BPL Mobile for Rs 4,400 crore, and had transferred them (except Mumbai to Hutchison International).