With the increasing number of mobile users searching for info about the stock markets, the BSE has launched mobile app called the BSEIndia on Mobile.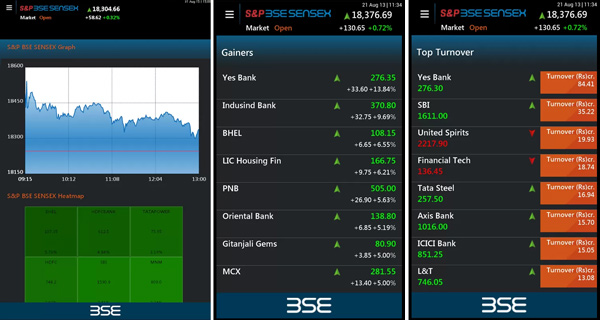 The BSE, which was known as the Bombay Stock Exchange, launched the BSE India on Mobile, an Android app, for the users to find the required information about the stock markets. However the app is mainly targeted towards investors and investment enthusiasts, who would receive real time updates on the performance of their stocks. The app provides lists on the day's gainers, losers, indices and top turnover besides SENSEX graphs and heat maps.
While this would be the first official BSE app, the info provided by app was already provided by other third party apps. However, the app also provides specific info about a company including detailed analysis with graphs and trading information. Also all corporate announcements from the company and even information on market depth is available.
The BSE India on Mobile app is available on the Google Play Store for free.