BSNL extends discount on 3G data plans
Bharat Sanchar Nigam Limited (BSNL) has announced an extension to its already extended discount on selected 3G data plans in its Chennai and TamilNadu telecom circle.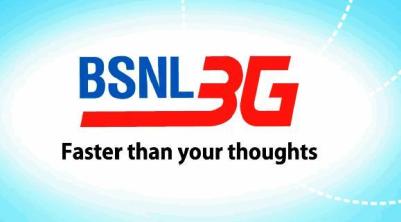 Now BSNL 3G users will be able to opt for the 3G data plans 751, 1261 and 1576 at the existing (same) rates of Rs. 751, Rs. 1261 and Rs. 1576 for another 30 days, until 30-4-2012.

BSNL had previously announced that the existing plans will cost much more than now from 01-01-2012 but introduced the discount offer thus continuing to offer the plans at the old rates until 31-03-2012. But now BSNL has extended the offer for another 1 month thus letting all the 3G users to take advantage of this offer for a little more time.

But BSNL has also said that from 01-05-2012 all the three 3G plans 751, 1261 and 1576 will cost Rs. 1251, Rs. 1801 and Rs. 2251 giving 5 GB, 10 GB and 15 GB of data usage for 30 days. This extension is valid for postpaid users also.

So if you are a user of any of the above mentioned 3G plans, then go ahead and opt for the plan again within the next 30 days.