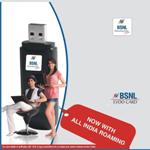 Now BSNL EVDO customers can avail discounts by making annual payment in advance, similar to what BSNL's broadband customer are availing right now. BSNL has announced that a EVDO user can save two months rent by paying rent for ten months in advance.

For example, if someone has unlimited postpaid EVDO plan of Rs. 750 then in monthly option one has to pay 750 x 12 = RS. 9000 + 10.3 % Service tax = Rs.9927. But in Annual option scheme one needs to pay  Rs. 7500 + 10.3 % Service Tax = Rs. 8272.5. Thus, those who are subscribed to Rs. 750 per month plan of EVDO can save Rs. 1654.5. You can calculate your saving on other EVDO Plans in the similar way.

This scheme is available for all EVDO Tariff Plans.