BSNL (Maharashtra) launches One Second Pulse Plan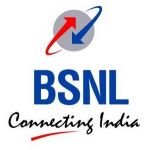 BSNL has launched pay per second scheme in Maharashtra Telecom Circle.

The details of "One Second Pulse" are :

All local calls will be charged at 1 paisa/second

All STD calls will be charged at 2 paise/second

Local and National SMSes will be charged at 60 paise and Re. 1.20

All other costs will remain same as per your existing plan.

Under this Scheme, Daily Rs. 1.50 will be deducted from the customer's balance talk time

For Subscribing under this scheme the you will have to SMS 'ACT 1S' to 53733. Once the you subscribe, you will be locked in for a period of 30 days.

For Un-Subscribing the you will have to SMS 'DACT 1S' to 53733. Once you subscribe you will continue to remain in the scheme unless you unsubscribe (through SMS)
Thanks Rupesh Dodiya for sharing this information. (If you also want to share Telecom News of your circle then click here)