BSNL slashed Unlimited 512 Kbps WiMAX tariff by 25%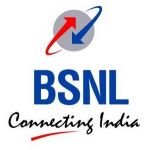 We yesterday broke the news that BSNL slashed its 3G Data tariff by 46%. Today Bharat Sanchar Nigam Ltd. (BSNL) announced one more price cut and this time its good news for BSNL WiMAX users. BSNL will now charge Rs. 750 for Unlimited Home Plan which provides bandwidth of 512 Kbps. Earlier, BSNL used to charge Rs. 999 for the same plan.
Those who want to go for 'Discounted Annual option' for the above mentioned unlimited plan will now save Rs. 2490 as now those who opt for Discounted Annual option will have to pay Rs. 7500 as compared to Rs. 9990 earlier.