BSNL withdraws 2 Broadband plans and Upgrades 3 Broadband plans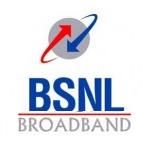 Bharat Sanchar Nigam Ltd has withdrawn 2 BroadBand Plans and upgraded 3 Broadband plans.
The 2 plans which are withdrawn by BSNL are BB Home Combo ULF 1100 and BBG Combo 1999. The one's who are already using these plans can continue to use the same plan but these 2 plans are now no longer available for new customers.
The Broadband plans which BSNL upgraded are – BB Home Combo ULF 900, BB Home Combo ULF 1000 and BB Home Combo ULF 1350.
The Bandwidth of BB Home Combo ULF 900 plan is upgraded as follows:
| | |
| --- | --- |
| Plan Name | BB Home Combo ULF 900 |
| Existing Bandwidth | 512 Kbps upto 8 GB & 256 Kbps beyond 8 GB |
| Revised Bandwidth | 4 Mbps upto 8 GB & 256 Kbps beyond 8 GB |
The fair usage limit of BB Home Combo ULF 1000 and BB Home Combo ULF 1350 is increased as follows
| | | |
| --- | --- | --- |
| Plan Name | BB Home Combo ULF 1000 | BB Home Combo ULF 1350 |
| Existing Fair Usage Limit | 1 Mbps upto 9 GB, 256 Kbps beyond 9 GB | 2 Mbps upto 15 GB, 512 Kbps beyond 15 GB |
| Revised Fair Usage Limit | 1 Mbps upto 15 GB, 256 Kbps beyond 15 GB | 2 Mbps upto 20 GB, 512 Kbps beyond 20 GB |