BSNL's 'Self-Care' service allows you to recharge your STV using your existing balance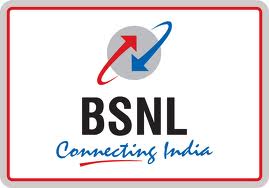 BSNL has launched a special service called Self-Care in which subscribers can recharge their accounts with any STV (Special Tariff Voucher) using their available balance.
To use this service, subscribers need to send SMS 'HELP' to 52244 (which is free of cost) and they will get a list of available STVs along with the price and details of each voucher. The cost that will be deducted from the subscriber's balance will not include tax and only the face value will be deducted as the subscriber has already paid the service tax while doing a top-up or recharge. In case of insufficient balance, a message regarding the insufficient balance will be displayed. A particular STV can only be done once in a day to avoid duplicity of the same STV recharge. The service is currently available only in the North Zone (Punjab, Haryana, Jammu & Kashmir, Rajasthan, Uttrakhand, Himachal Pradesh, UP (East) and UP (West) ). The best part of these recharges is customers need not pay any service tax when customers pay from their own prepaid balance.
Here are the details for various STVs
Voice Vouchers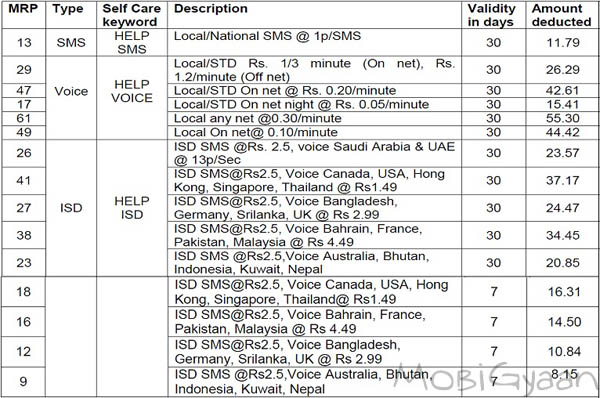 Data Vouchers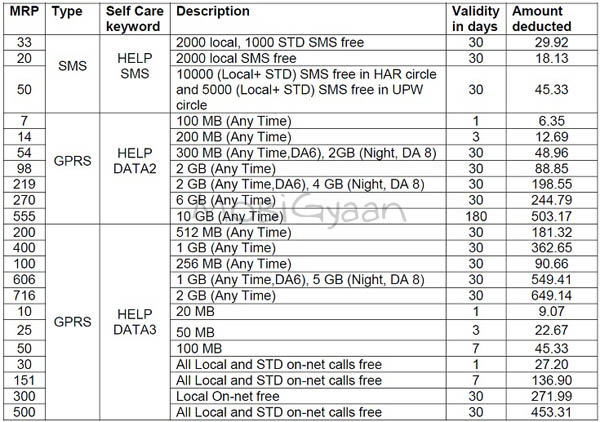 Migration (Change of Plan) Vouchers