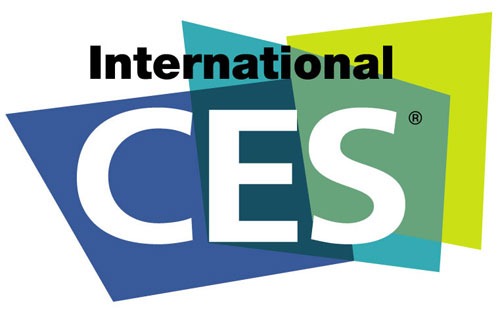 At the beginning of every year, CES (Consumer Electronics Show) gives an insight on what to expect during the year in Consumer Electronics. This year, Smartphone and tablets completely dominated the event and the majority were powered by Android. While big announcements from top mobile device companies like Microsoft, Samsung and Nokia were reserved for MWC that happens 14th of February (yes, on Valentine's day), we are going to give you a brief overview of all the phones that were announced during the CES event. Please note this this is not any kind of review and it only gives a brief idea of the device.
Our roundup will be in two parts, the reason being the number of phones announced during the show (around 18).
Here is the first list of devices that we are going to cover in this article:
HTC Inspire, Thunderbolt, EVO Shift, Freestyle.
Motorola Atrix, Droid Bionic
Samsung Infuse 4G
LG Optimus Black
Sony Ericsson Xperia Arc
HTC Inspire 4G LTE (AT&T):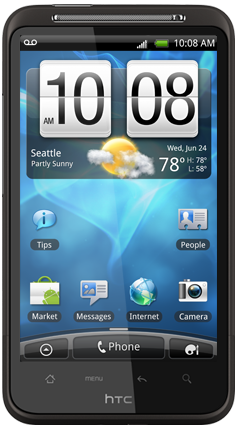 Inspire 4G is the high end smart-phone from HTC for AT&T in USA and is a 4G LTE device. If you have seen or used HTC Desire HD, you will feel right at home with this device. From design to most of the specification, Inspire 4G is very similar to that of Desire HD. The display panel used is a gorgeous 4.3" S-LCD with a resolution of 480×800 pixels. The latest version of HTC's SenseUI makes the display look even more colorful and crispy, thanks to the excellent design of UI. This phone is powered by Qualcomm's MSM8255 Snapdragon processor running at 1GHz and there is 768MB of RAM. MSM8255 is successor to QSD8250. While it is more power efficient (less heat dissipation, thanks to 45nm fab), the Adreno 205 GPU makes it much more powerful in handling graphic intensive operations. This abundance of processing power should make the UI snappy, fast and application load up with minimal latency. There is 4GB of user memory which means that one need not fear of using up memory while installing favorite applications. If this is not enough, you can insert a micro SD card (32Gb maximum) and if you are lucky, HTC may include an 8Gb card. Other great features include extremely fast boot time, 802.11n with DLNA, native support for DivX and Xvid. Like most other devices announced during CES, Inspire is LTE 4G device
The only concern that I have with this device is the battery. Even with better an power optimized SoC, a 1230mAh battery for a device that uses 4.3" of S-LCD will never be enough and users may have to keep the connectivity to minimal if they are on long trips, which directly negates the need for a high end smartphone. Only a first hand analysis on battery life can tell us whether HTC did the right thing in choosing smaller battery and making the phone thinner and lighter.
HTC Thunderbolt 4G LTE (Verizon):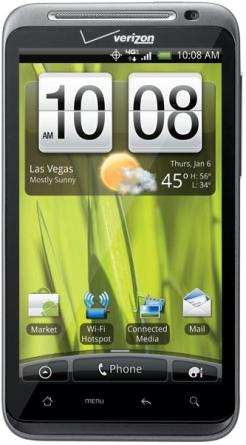 Thunderbolt is 4G LTE CDMA high end smartphone for Verizon network. If there is one carrier that Google should be thankful to, it is Verizon. The amount of push and relentless advertising that Verizon did for Android is unmatched. They lead the pack when it came to releasing powerful droids. Thunderbolt has aesthetics similar to Desire HD and Inspire but inside, it's much better and balanced.Display is 4.3" TFT LCD, which in my opinion is a bit disappointing. I don't understand why HTC used a TFT LCD in the age of S-LCDs and AMOLEDs. When compared to AMOLED and S-LCD, a TFT LCD lacks the depth and the blacks looks a bit greyish but the major problem is with the power draw, which can be a lot of stress on the battery given the size of the display and given that battery is just 1400mAh. This phone is powered by Qualcomm MSM8655 Snapdragon processor. This processor is similar to MSM8255 but is meant for Verizon's CDMA network and is meant to take full advantage of the Verizon Wireless 4G LTE Mobile Broadband network. While the amount of RAM is same, the internal memory is 8GB. And for those who want more, there is support for micro SD expansion (up to 32Gb) and HTC is including a 32GB micro SD card with this mobile. A big thanks to Verizon for understand the importance of front facing cam, which is extremely useful for video calling and it's not just a low quality VGA camera, it is a 1.3mp camera. To make better use of the front facing camera, Skype Video calling is integrated. Other great features include noise cancellation using dual microphones, 8mp camera with dual LED flash and 802.11n with DLNA, fast boot, SenseUI 2.0.
HTC EVO Shift 4G (Sprint):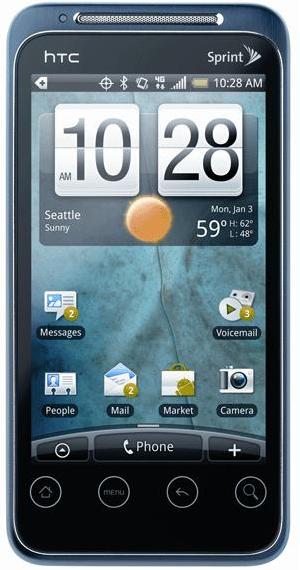 EVO 4G was the first 4G device running on Sprint's 4G Wi-Max network and it's hardware was an envy to rival companies at the time of it's release. The device gained so much attention that it turned out to be the best selling launch day phone on Sprint's network and is still one of the best android devices released in USA. The second device in EVO family, EVO Shift 4G has shed few of the high end features but gained some essential features. Display is a 3.6" TDT display with a resolution of 480×800 pixels, which is significantly smaller compared to 4.3" TFT on EVO. Apart from touch input, this phone has a landscape qwerty slide-out keypad, which is a welcome change and a real boon for heavy texting. Though this phone is now powered by by 800MHz MSM7630 processor, do note that MSM7630 is 2nd gen Snapdragon with Adreno 205 GPU. It should be on-par or better than a 1GHz QSD8650 and more power efficient. RAM remains the same at 512MB but ROM size is increased to 2GB. The inbuilt camera is a 5mp camera with LED flash, down from 8mp and dual LED flash. Other good features include newer SenseUI, 802.11n support, 1500mAh battery. Battery is one area where EVO was criticized a lot and Shift should do a much better job, thanks to smaller display, better CPU/GPU, optimized UI.
Motorola Atrix 4G LTE(AT&T):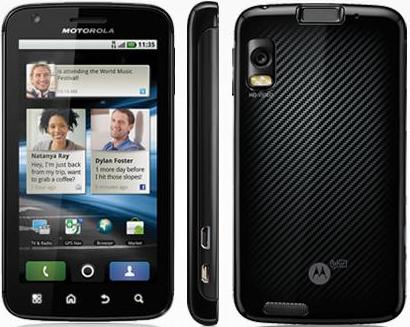 Arguably, the best GSM smartphone announced during CES, this phone is a powerhouse with a 540×960 high resolution 4" TFT display protected by Gorilla Glass. Motorola is advertising this phone as the most powerful smartphone, which is due to the 1GHz Dual Core nVidia Tegra 2 processor (based on ARM Cortex A9, with nVidia graphics) and 1GB of RAM. Plain words will not do justice to this. To make it simple, this device is among the very rare breed of mobild devices (smartphones and PMPs) that can play a FullHD 1080p video at 30fps. Beat that!  A few more MegaHertz on this processor and we will be looking at the processor power usually dedicated to ULV processor based laptops and netbooks. The features like LTE 4G, 16GB storage, Biometric fingerprint reader, 802.11n with DLNA, 720p video recording, Active Noise cancellation using a dedicated microphone make this phone a truly amazing device. The icing on the cake will be the huge 1930mAh battery, which again is a rarity. If you are thinking that all these features and battery size will make the phone look like a brick, you will be surprised to know that it is just 10.1mm thick and weighs 136gms. My only concern is the use of MOTOBLUR UI which is something that I never liked and will make people run for custom ROMs with vanilla UI. Also, Motorola should've given a better camera. A vanilla 5mp camera is something that has become common in midrange devices. Atleast, they should've taken a cue from N8 and provided a quality sensor and lens. All in all, this is one device that is set to compete with the might of flagship devices from other brands (LG Optimus Black, Samsung Infuse, HTC Thunderbolt, iphone 4 etc). One area where Atrix shows its uniqueness is in the area of accessories. The Atrix HD Dock lets you connect your phone to HD monitor or TV and it allows you to connect USB devices (keyboard,mouse etc) and external speakers to the phone and use it like a mini laptop. And the laptop dock turns your phone into a webtop and this is truly unique.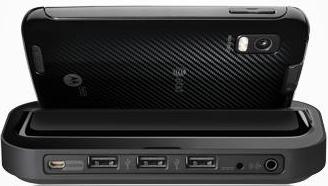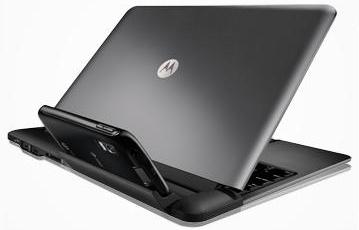 Motorola Droid Bionic LTE (Verizon):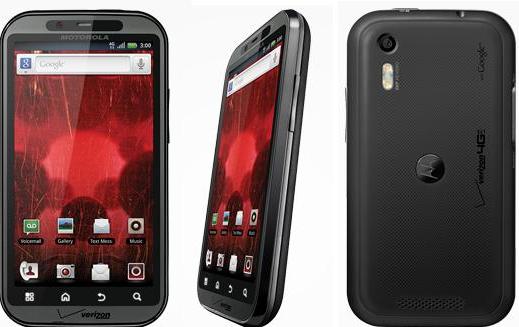 Don't get confused by the name. There is nothing bionic in this phone nor it will turn into a warrior.  Droid Bionic is the most powerful DroidTM  device to date and is better than the previous best by miles. This is another Tegra 2 dual core powered smartphone. The display is stunning 4.3" TFT LCD and I personally felt that Motorola should've opted for AMOLED or S-LCD instead of old TFT. There is 512MB of RAM, 2GB of ROM to play with and 16GB of user memory. If you want more, there is a microSD expansion slot. Camera is a regular 8mp camera with dual LED flash and there is a front facing VGA cam for video chatting. Other great features include Active noise cancellation, high capacity 1930mAh Li-Po battery, 720p video recording, Swype input, vanilla android UI without MOTOBLUR, 802.11n with DLNA. There are few features that are missing though (FM Radio which is sad and unlike Atrix 4G, this phone cannot play 1080p FullHD videos and the display is not protected by Gorilla Glass). This phone may get some stiff competition from HTC Thunderbolt which is rich on features with SenseUI being a big advantage for those who want to spend less time customizing and loading custom UIs.

LG Optimus Black (Unlocked):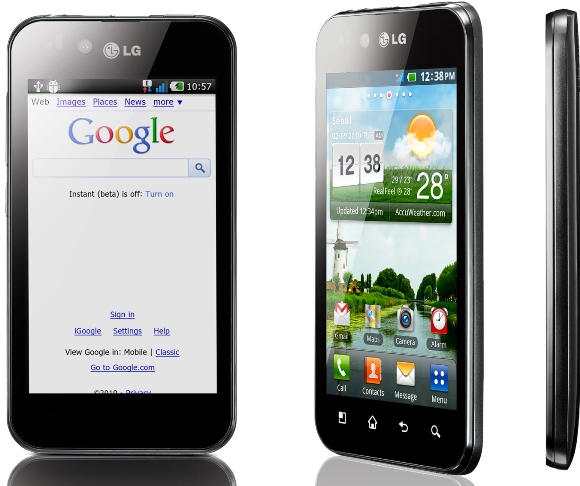 For a long time, LG has been underperforming and lacking a phone in high end smartphone segment. That will be history once this beauty is released. Named as Optimus Black, this phone comes unlocked (probably, at least not locked to any carrier right now) and it is just 9.2mm thin and weighs just 109gms. That is thinner than almost all high end smartphones released to date. It was first termed at CES as the thinnest smartphone, 9.2mm at thickest part and just 6mm at thinnest part. As we have seen with most other smartphones announced during CES, Optimus Black is 4G LTE device. With Optimus Black, LG is jumping on to homebrew AMOLED bandwagon as they announce use of a new panel, named "NOVA". LG NOVA display is, in LG's words, NOVA display is designed to be the brightest, clearest and most readable among mobile screens with 700 nits of brightness for optimal visibility. Also, they say that this panel is more energy efficient than competing panels (AMOLED, CBD, S-LCD etc). More on NOVA display can be read here. Optimus Black will come with a 4" LG NOVA display with a resolution of 480×800 pixels and the end result is truly stunning. The overlaying userinterface is LG's Optimus UI 2.0, which unlike other UIs doesn't change much of the native UI and instead adds few changes to the home screens. What is unknown is the type of processor that powers thins phone and other h/w specs like RAM, user memory etc. Few other great features are 2mp high quality front facing video camera, Wi-Fi Direct (for data transfer between devices using Wi-Fi) and a 1500mAh battery. We will certainly update you once we get to know more about this device.
Samsung Infuse 4G(AT&T):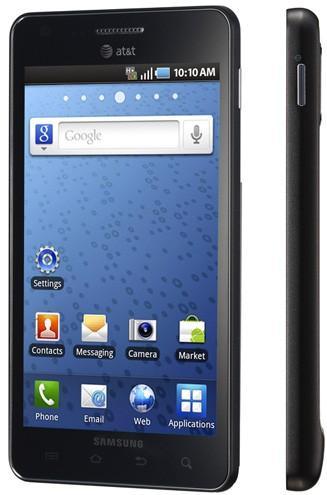 Samsung had previously hit the jackpot with it's Galaxy series of devices and the Galaxy S quickly became one of the best selling Android devices for Samsung and is considered among the best of droids (albeit with minor issues). At CES, AT&T had announced  a new Android based device for Samsung and it is a show stopper. While Atrix is the most powerful, Infuse 4G is the most stunning piece of smartphone shown at CES. If you were spellbound by the SuperAMOLED of Galaxy S, Samsung took it to next level. Infuse 4G has a 4.5", yes, a 4.5" SuperAMOLED Plus with 480×800 pixel resolution and is protected by Gorilla Glass. Super AMOLED + is the new generation AMOLED panel from Samsung that improves over Super AMOLED in contrast, readability under direct sunlight and is also more power efficient. The default UI on this device is Touchwiz 3.0 that we have seen on Samsung Galaxy S and Samsung have also included highly popular Swype keypad. This phone is powered by Samsung's own (ARM cortex A8 based) Hummingbird  processor running at 1.2GHz. Other features include a1.3mp front facing camera, 8mp rear camera capable of recording 1080p videos, native support for DivX and Xvid. All these premium features and the gorgeous S-AMOLED+ panel should make it an instant hit among multimedia enthusiasts. I can't wait to try out a 720p movie on this phone.
Sony Ericsson Xperia Arc (Unlocked):

One look at this phone and it will take the breath out of you. SE Xperia Arc is the most beautful android device that ever released. The rear of the phone looks like an arc (hence the name xperia arc) and is just 8.7mm thin at the thinnest part, weighs 117gms. SE has a new homebrew LCD panel (similar to LG NOVA, Samsung S-AMOLED) and they named it 'reality display', which I felt is a bit weird. Reality display uses Sony's highly successful Bravia Engine to make the pictures and videos look crisp and clear. Arc is fitted with 4.2" 'reality display' and the resolution is 480×854. This is the only phone among this list that is going to have Android 2.3 (Gingerbread) pre-installed. At the heart of the device is a Qualcomm 1GHz MSM8255 Snapdragon processor and is coupled with 512MB of RAM. Arc has 8mp rear camera  with Sony Exmor sensor that lets you record high-quality 720p videos even in low-light conditions and can be played on a TV using HDMI connector. Also, similar to previous Xperia android devices, Arc comes with SE's Timescape and Mediascape applications that provide better interaction. We are waiting for this device to release so that we can get to know the final specification and the good thing is that SE will be releasing this phone in multiple regions in Q1 or Q2 of 2011.
Below is the table that gives a brief overview of specifications of each of these smartphones: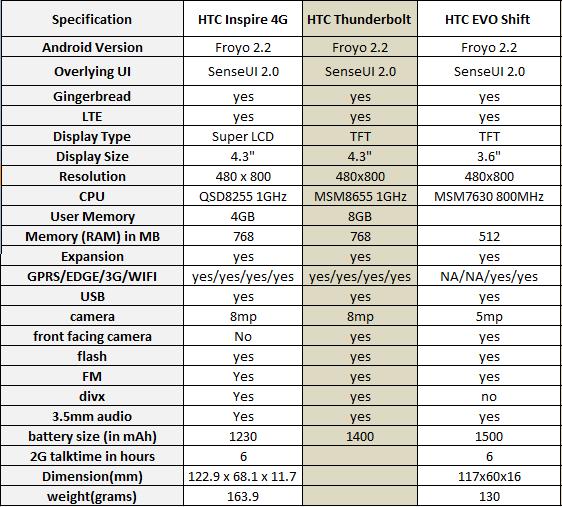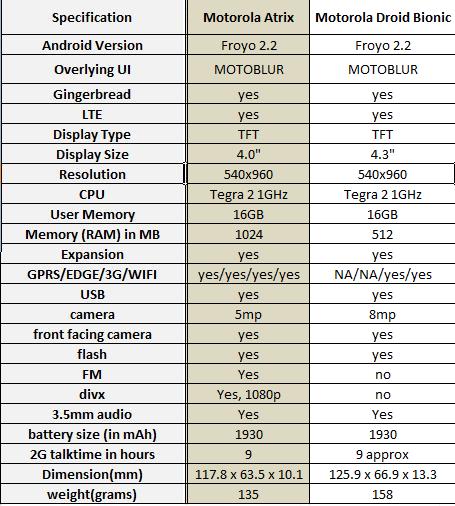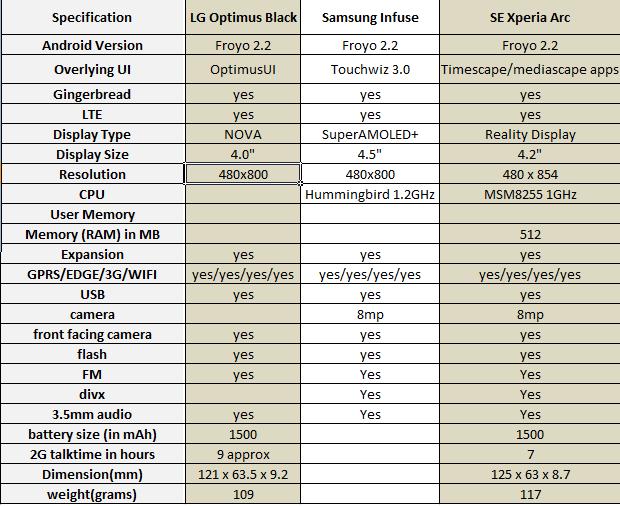 To be Continued……