Control your Android Phone by voice with Vlingo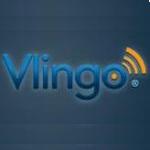 Vlingo app provides the full voice control to Android 2.0 and above mobile phone users. Vlingo allows you to email, text messages, update your twitter status or call anyone from your contact list and can even find locations using Google maps. To use Vlingo you need to put the widget in their home screen and then touch the tap and speak button and command your phone to do things according to your wish.Simple.
The widgets of Vlingo are simple and the voice controls are easy to understand. You can read your emails and incoming messages with feature like Safe Reader in Vlingo.
Google has launched its own "Voice Search" app in Android Market which has more features for voice control app and the feature is FREE so to compete with Google Android is also offering Vlingo for free as earlier it was for $9.99.Vlingo has an upper hand on Google as to use "Voice Search" you need Android 2.2 whereas Vlingo is available for users Android 2.1 and above.
Vlingo app is also available for download to your Nokia, BlackBerry and iPhone both free and paid one.
Wall Street Journal review on Vlingo
"but she's since added Vlingo, a voice-recognition app. Now she speaks her tweets. I use it in the morning on the way to work, or on my way home…. "
Watch Vlingo in action:
Download Vlingo for free for your Android phone here.