With the need for tougher and more resistant handset display, Corning has now launched the Corning Gorilla Glass 5.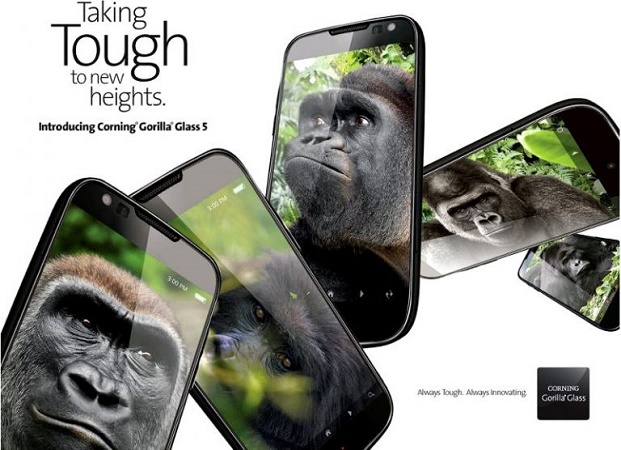 Corning Incorporated has announced the launch of the Corning Gorilla Glass 5, which the successor to the Gorilla Glass 4. The new Gorilla Glass 5 is said to be two times more damage resistant over the Gorilla Glass 4 and up to four times over other glasses. It can survive up to 80 percent of the time when dropped face down from 1.6 meters onto rough surfaces.
Along with improved resistance, the Corning Gorilla Glass 5 also preserves optical clarity, touch sensitivity and damage resistance. It is already in production and is expected to be available on devices later this year.
Speaking about the Corning Gorilla Glass 5, John Bayne, vice president and general manager, Corning Gorilla Glass, said, "With each successive generation of Corning Gorilla Glass, we have taken cover glass technology to new levels. Gorilla Glass 5 is no exception, extending Corning's advantage in drop performance over competitive glasses. With many real-world drops occurring from between waist and shoulder height, we knew improving drop performance would be an important and necessary advancement."