While there are currently quite a few Android home screen customization app, a new app for lock screen – Cover that has some additional features and high ratings has been released into the Google Play store after being in closed beta for many months.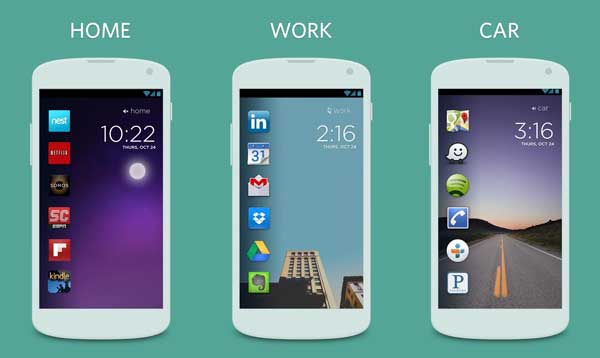 Cover is a situation aware lock screen app that puts the suitable apps on your lock screen based on your situation like at home, at work or in the car. Unlike, the Facebook Home app, Cover floats on top of a user's Android home screen hence resulting in a higher adoption rate. Further the app isn't heavy on the device battery.
The Cover lock screen app automatically learns the users patter of smartphone usage. It knows what apps the users would use at different times of day and in different places and would accordingly customize the home screen. While you can directly open an app by dragging, you could slide the icon halfway to peek into the app. However, Cover is currently available only for Android devices running version 4.1 and higher in the US, Canada, and Europe. So users in India might have to wait a little longer.
Speaking about the Cover lock screen app, Todd Jackson, founder, said, "Cover is a different app than most apps. Most you just forget about. When you're building an app that replaces a core aspect of their phone, the quality bar is really high. That's why Cover used the Android's beta system. For most people, if Cover is responsible for more than 5% of their battery usage, they'll uninstall it, so we worked really hard to get it under 5%."