CREO launched a 5.5-inch smartphone named Mark 1 last month in India priced at ₹19,999 having upper-midrange specifications such as 1.95 GHz octa-core processor, 3 GB RAM, Quad HD Display and 32 GB of internal storage. While the specifications look good on paper the whole scenario is a lot different in the real world. Want to know? check our CREO Mark 1 review.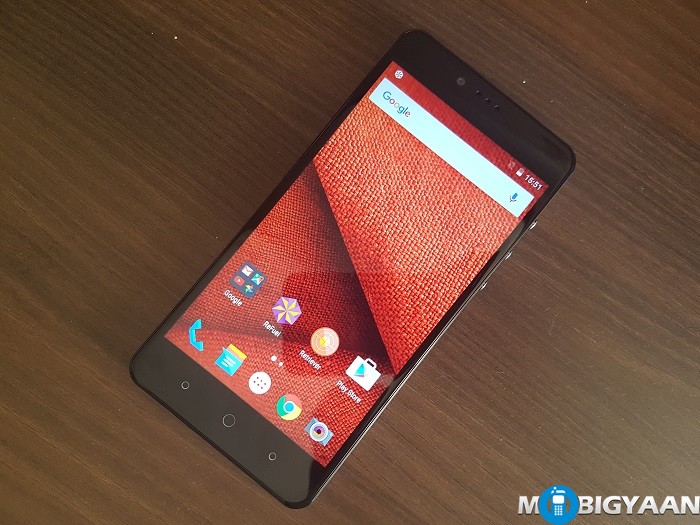 What's in the Box
CREO Mark 1 with non-removable battery
Power Adapter
Micro USB cable
SIM Ejector Pin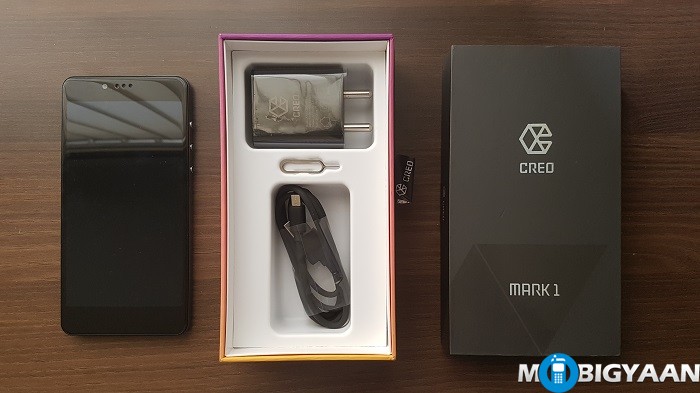 CREO Mark 1 Specifications:
Display: 5.5-inch LTPS Quad-HD display (1440 x 2560 pixel, 534 ppi pixel density)
Operating System: Fuel OS based on Android 5.1.1 Lollipop
Fingerprint Scanner: N/A
CPU: 1.95 GHz octa-core 64-bit Cortex-A53 processor, MediaTek Helio X10 SoC (MT6795M)
GPU: PowerVR 6200
RAM: 3 GB LPDDR3
Rear Camera: 21 MP Autofocus with dual-tone LED flash, 4k video recording
Front Camera: 8 MP
Internal Storage: 32 GB, Expandable via microSD card up to 128 GB
Network: Hybrid SIM (GSM + GSM) OR (GSM + MicroSD), supports one MicroSIM and one Nano-SIM/MicroSD, supports 4G Network
Battery: 3100 mAh (non-removable)
Dimensions: 155.4 mm x 76.1 mm x 8.7 mm
Weight: 190 grams
Colors: Black, White
Design and Build
You might have seen a similar design in OnePlus X and a few smartphones from Sony, CREO Mark 1 design looks attractive. The Mark 1 is covered with Gorilla Glass 3 on both sides but too glossy. Reflective surface means it catches fingerprints easily. The weight might be an issue for people since it is bulky (190 grams) but no doubt it has a solid build quality. Holding it in one hand can be somewhat unusual. It is having a 5.5-inch 2K display i.e. a Quad HD display (1440 x 2560 pixels resolution) for crisp viewing which is quite impressive.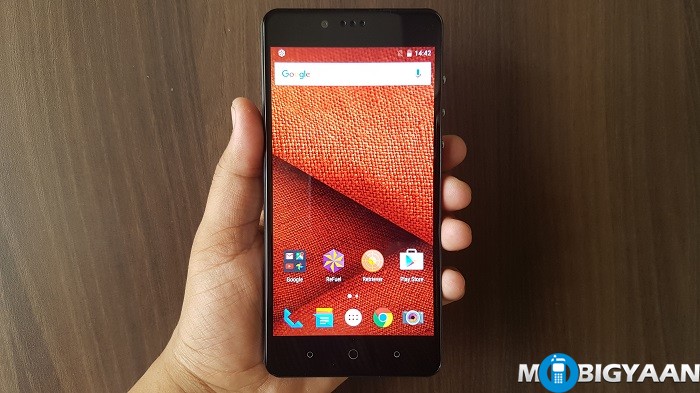 As stated in the spec sheet, the 3100 mAh battery is not removable. CREO Mark 1 packs a huge camera module. The 21 MP rear camera uses a Sony Exmor IMX230. The same sensor is also found in a ₹28,999 Moto X Style. The front camera is of 8 MP. Moving to the back, there's the CREO branding. What we missed is the fingerprint scanner on the back like other smartphones are emerging with. The sturdy metallic frames on the side please you but at the same time, it is as slippery.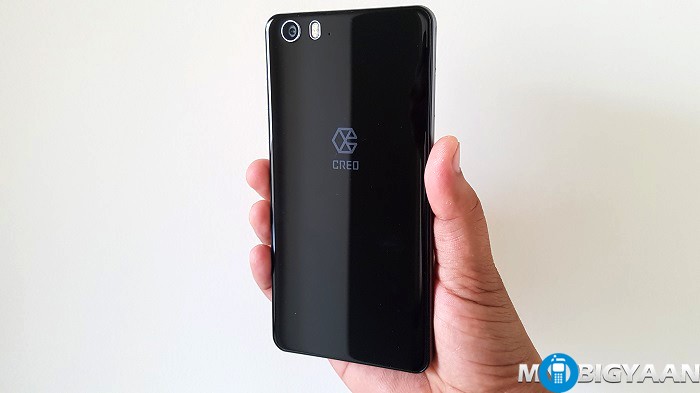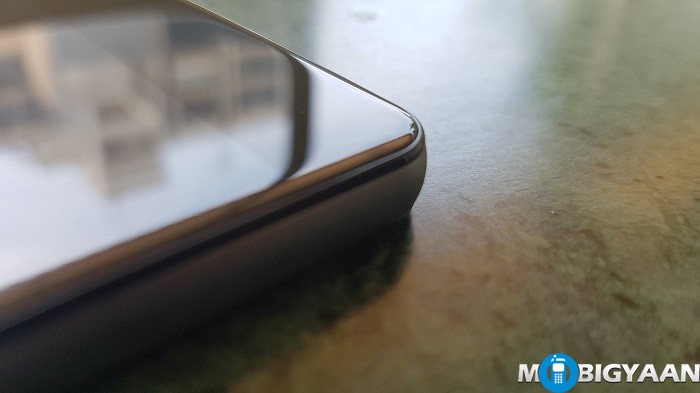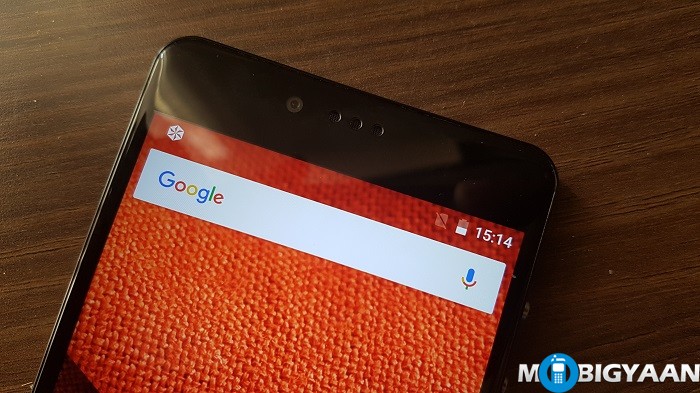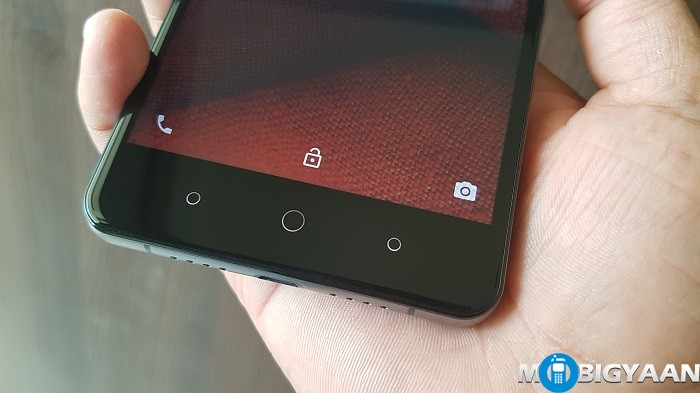 On the right side, the device houses are three different round buttons, one for power and other two for volume control. The last button downwards is the power button and you can see a small mark of power off to identify the power button. Although, initially you may be confused which one is the actual power button from these three buttons. When I first got the device, I was actually pressing the middle one followed by the top one to power on the device.
On the left side on the CREO Mark 1, you will find two distinct SIM slots making it a Dual SIM phone. However, one SIM tray is made hybrid i.e. it can support one SIM card or one Micro SD card at a time. The storage can be expanded up to 128 GB.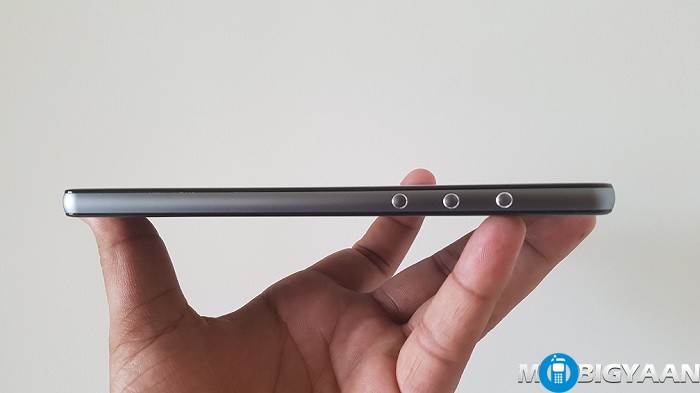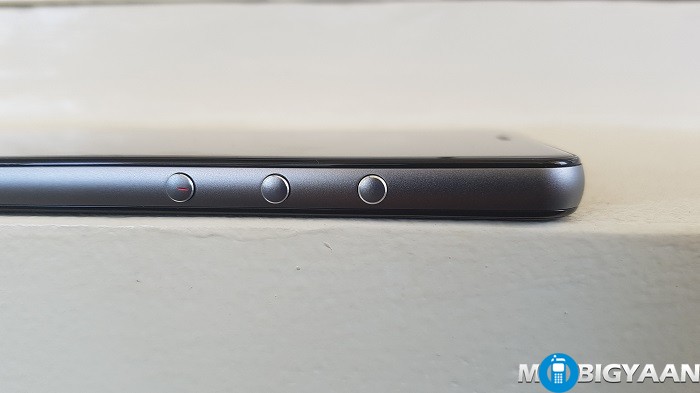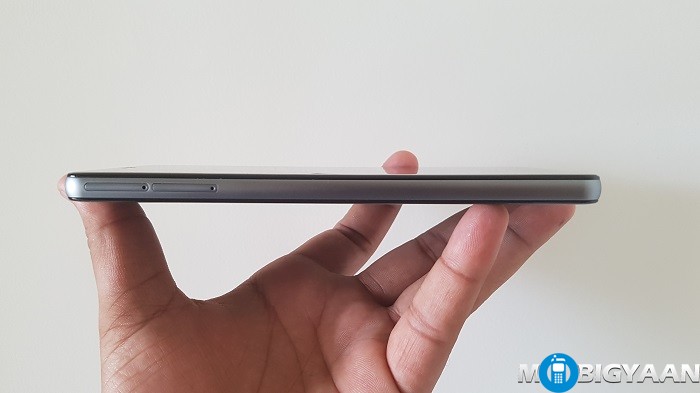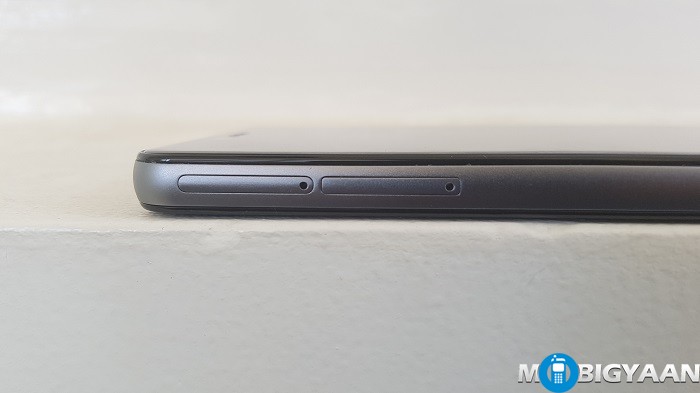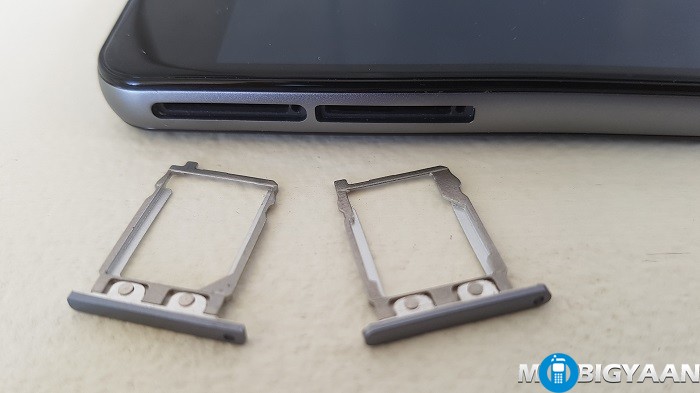 The CREO Mark 1 doesn't boast an IR blaster. Looking at the top, you get a usual 3.5 mm audio jack and rest is all plain. Moving to the bottom, a standard Micro USB port is provided and no USB Type C. A smartphone named LeEco Le 1S with similar hardware uses a USB Type-C. What other stuff provided is loudspeakers at the bottom and a microphone. While another microphone is alongside the rear camera.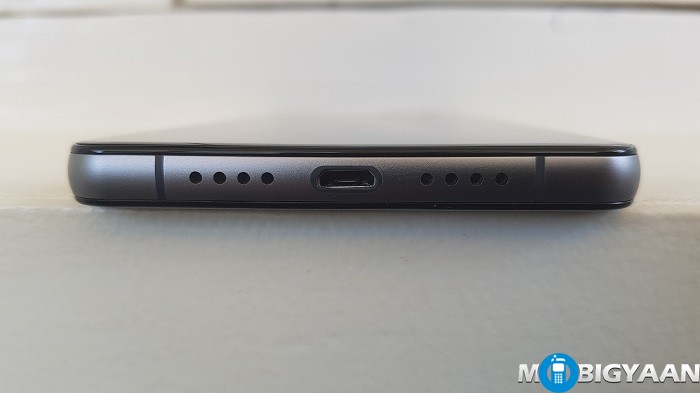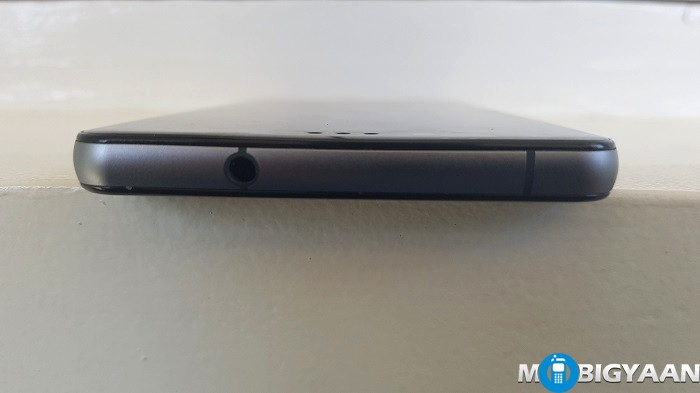 Display
The CREO Mark 1 boasts a 5.5-inch Quad HD display (2560 x 1440 pixel resolution) thus making the images and the texts appear sharp. We think this might be the USP of the company since many flagships offer a 2K display at a higher price. Although the display is not the best in class, you will get a decent quality of viewing and at this price, there are hardly any phones available that provide a Quad HD display. The brightness is sufficient but not too bright to see in the sunlight due to its highly reflective surface. Overall, there is not much to complain about the display section.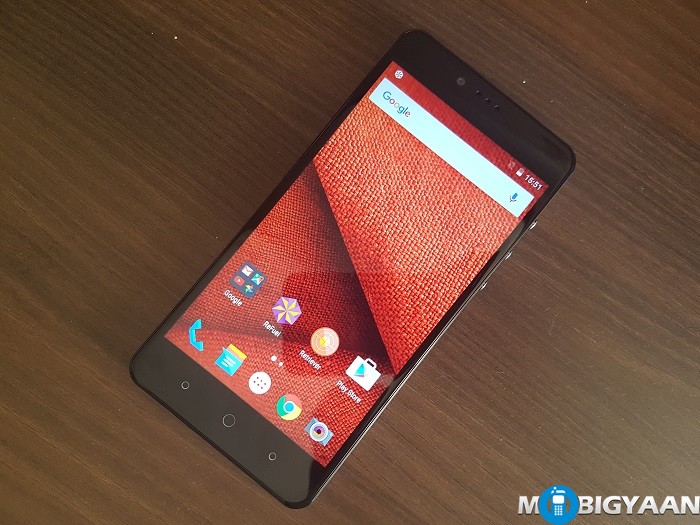 Software and User Interface
As CREO is a software based startup, their approach is towards software higher compared to the hardware. The CREO Mark 1 has a highly customized Fuel OS based on Android Lollipop 5.1.1 which is fully modified by this Indian company.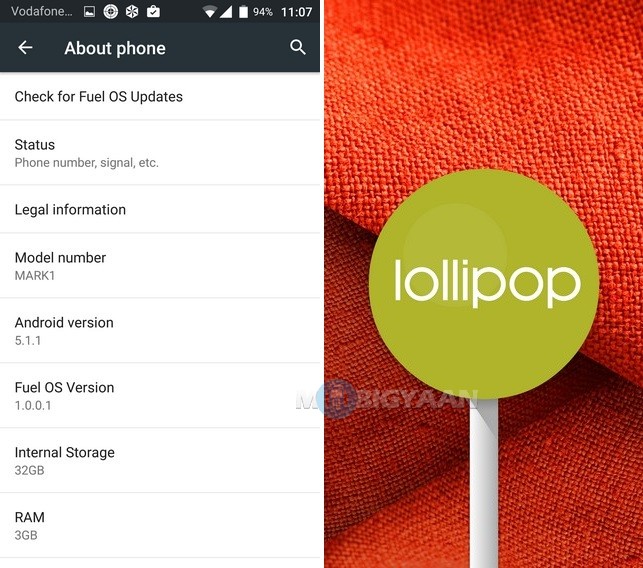 The Fuel OS interface looks completely stock Android, but customized and there are a number of new features added. It doesn't come with bloatware and preinstalled apps. Although the OS is kept clean, it lags. The transitions lag at times, Google Play Store sometimes responds slower and video playback is choppy. The interface looks stockish but doesn't perform like one.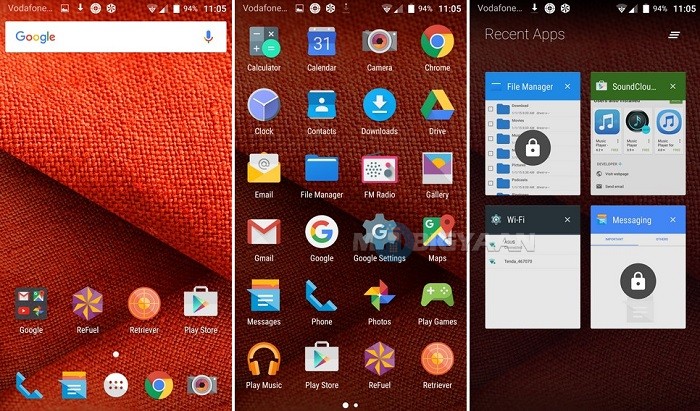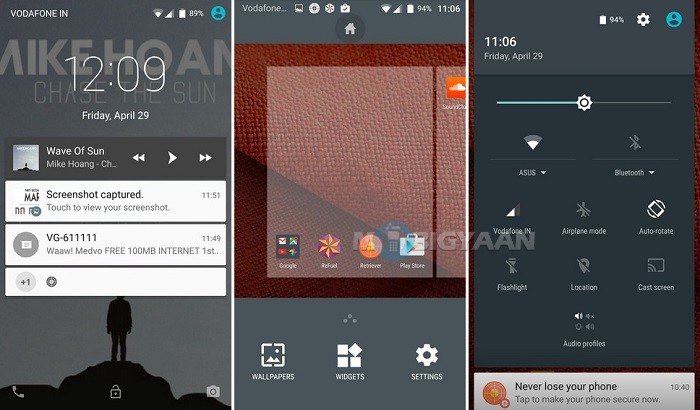 We saw four features which are from CREO itself, they are Sense, Retriever, Notifications 2.0 and Echo. You can access them all from the ReFuel app. The Retriever app helps you locate lost or stolen CREO Mark 1 and secure it while Echo feature saves your unanswered calls into a voice message. Another feature is the Notification 2.0 that smartly provides you the notification based on your interaction.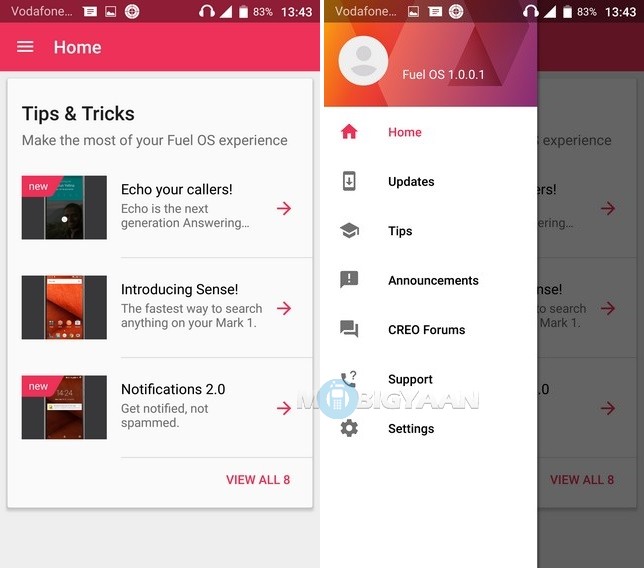 Another great feature CREO brings is the Sense. With Sense, you can search anything on Mark 1 faster. You simply swipe down and search. A similar trait is also observed when you swipe down in iPhones however CREO has a different approach.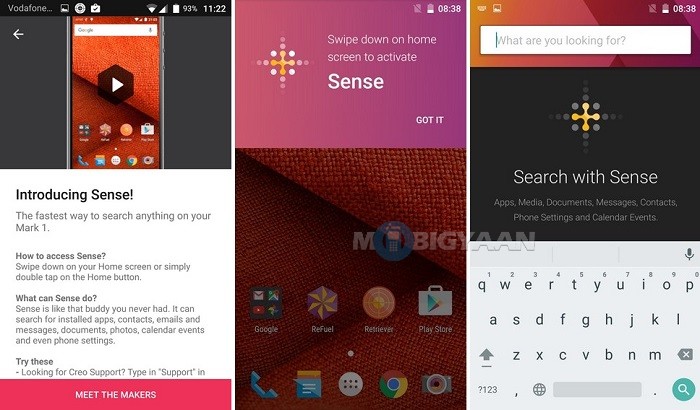 CREO's tagline "a new smartphone every month" will eventually make people think what's interesting about this phone. CREO is aiming to keep the phone a brand new device every month by delivering software updates. As CREO promises to give software updates to Mark 1 every month, we haven't got any updates from CREO so far and we can't say anything about it before getting them.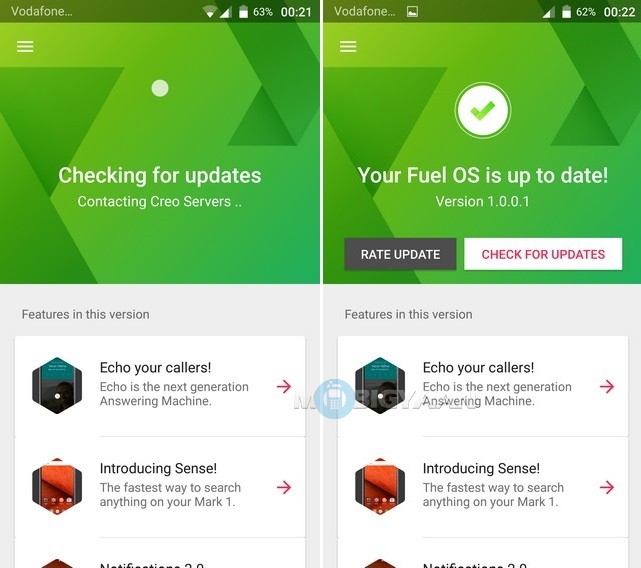 Camera
The CREO Mark 1 comes with a 21 MP rear shooter and 8 MP front. The camera specs might sound interesting but the performance of the camera is average. The camera hardware is good but the it needs a better software optimization. The camera app is though very easy and intuitive, it does support some camera functions like Slow Motion, Time Lapse, Panorama, Live Photos and others.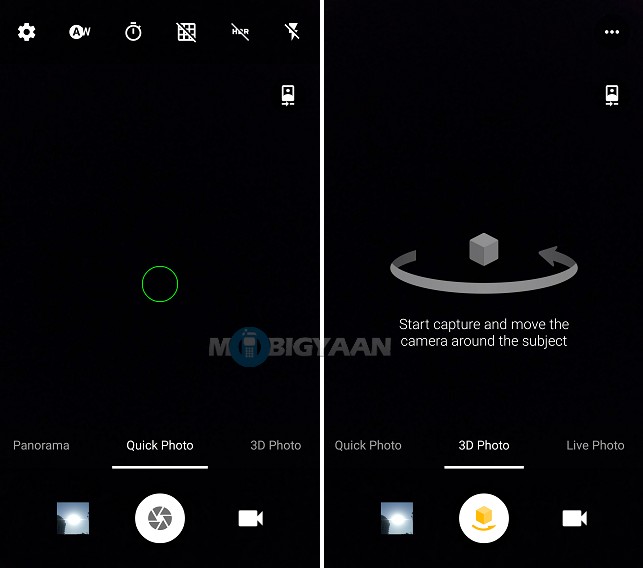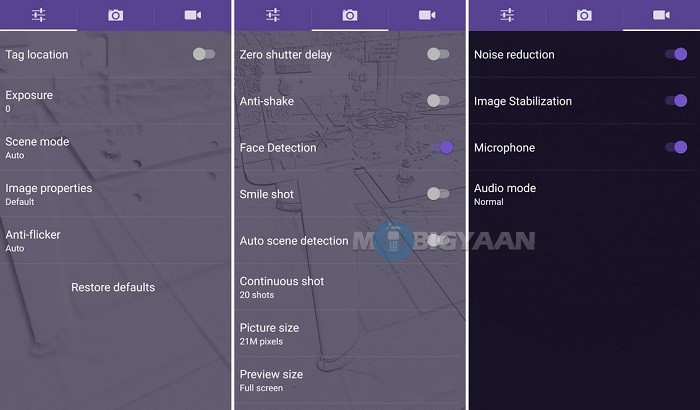 CREO Mark 1 Camera Samples
We captured images using the rear camera on CREO Mark 1 and you can see the results below.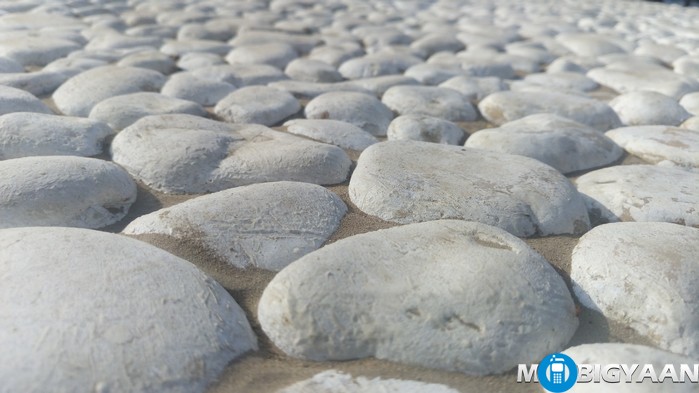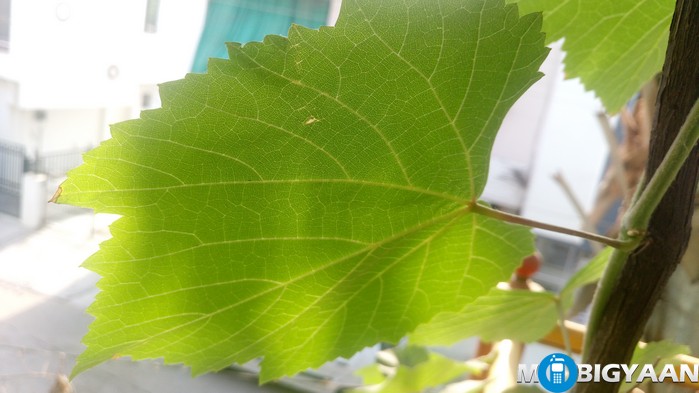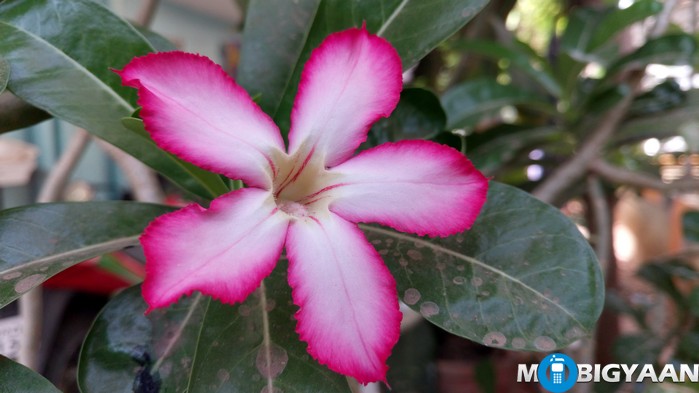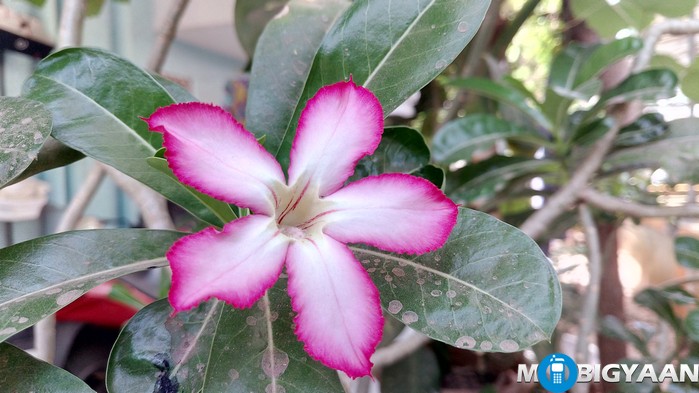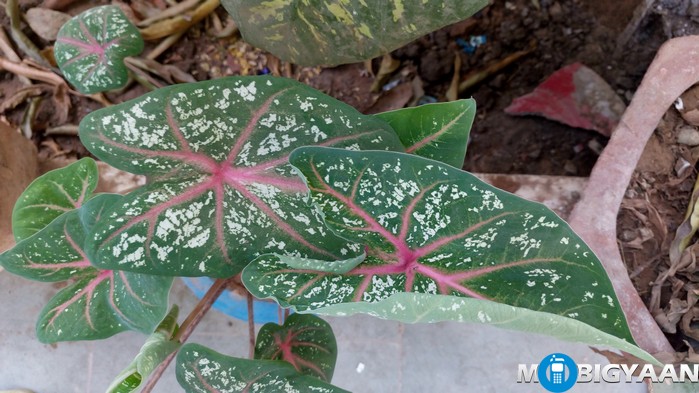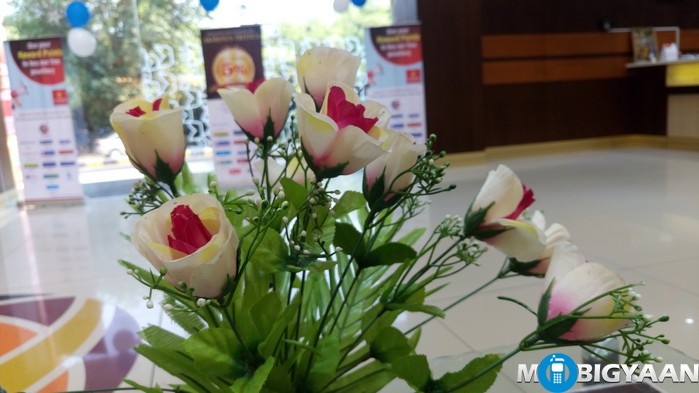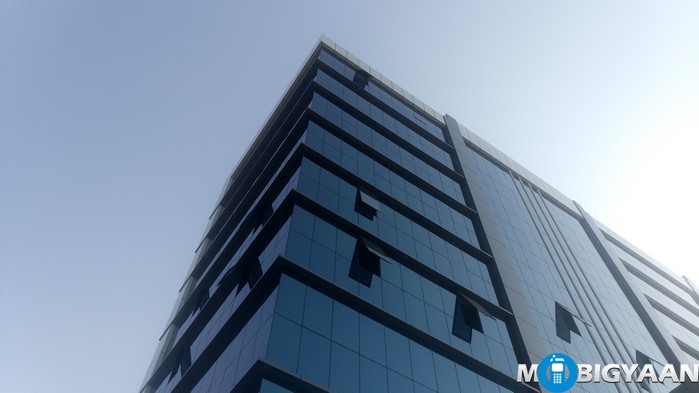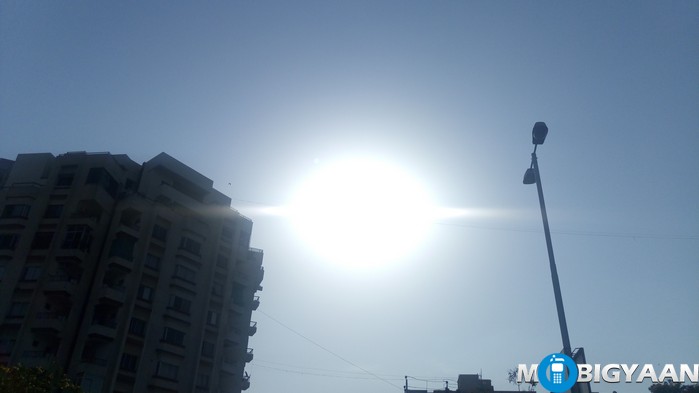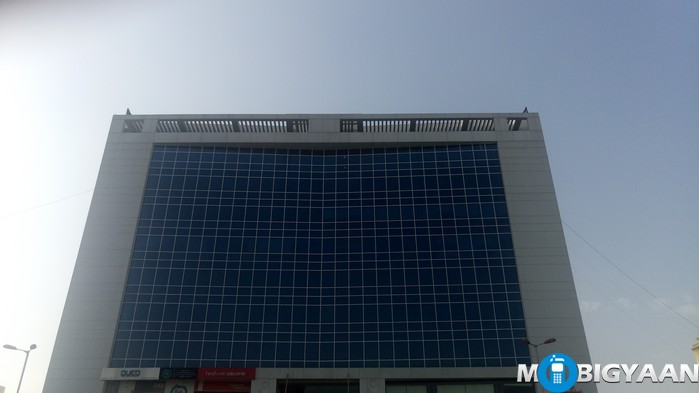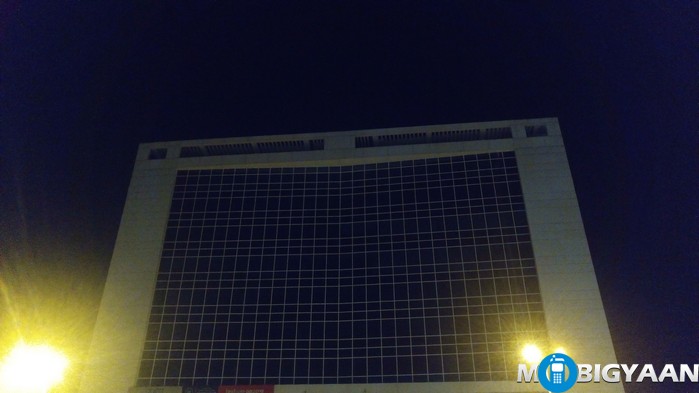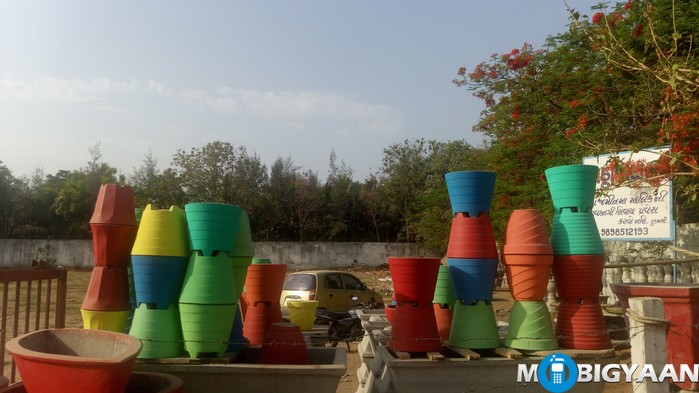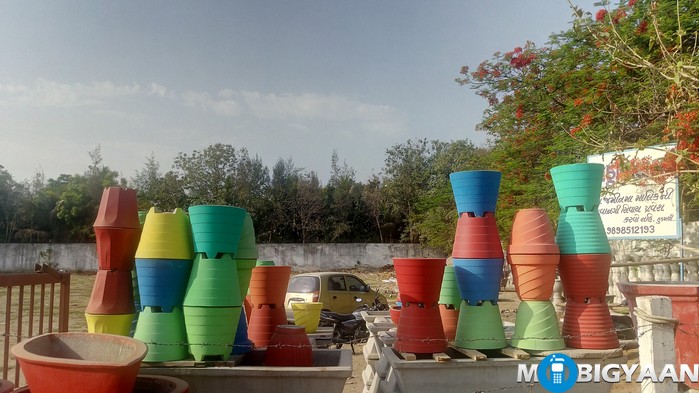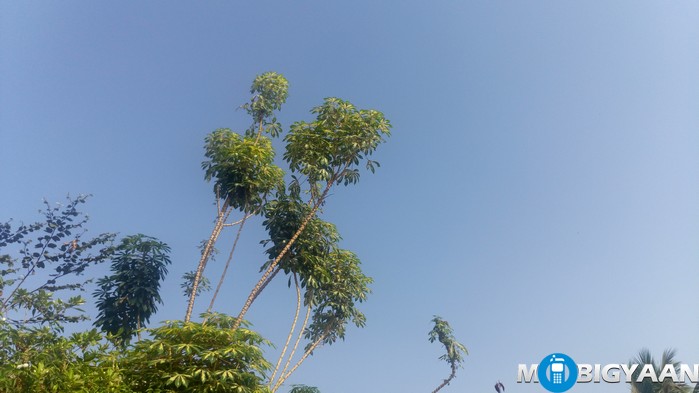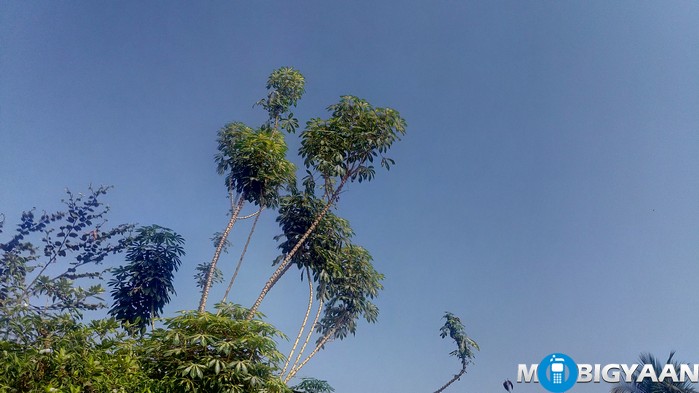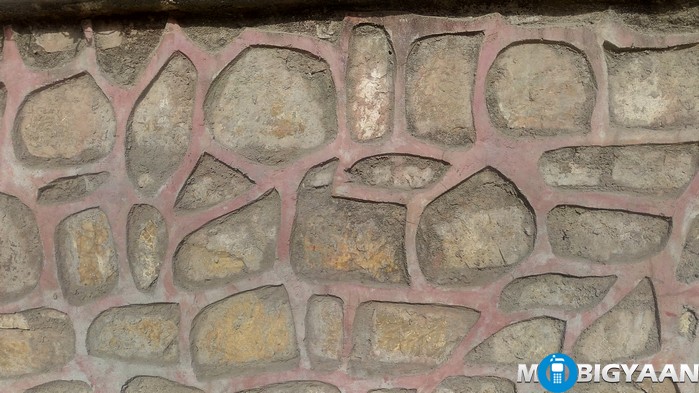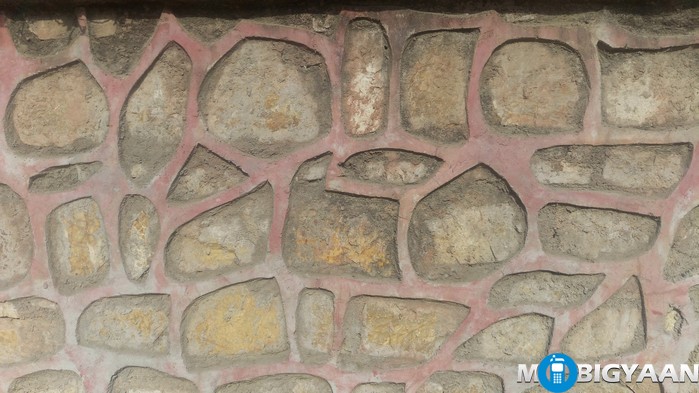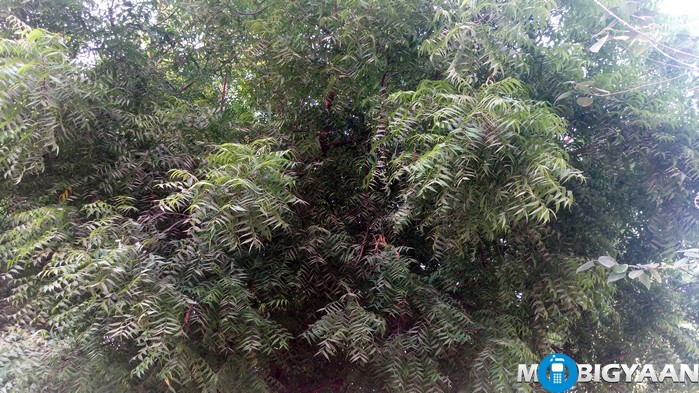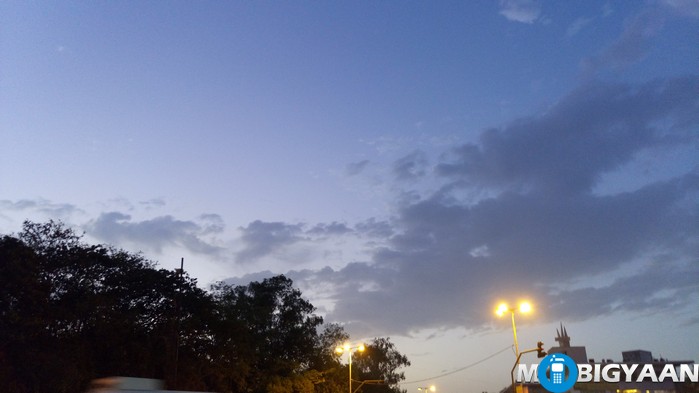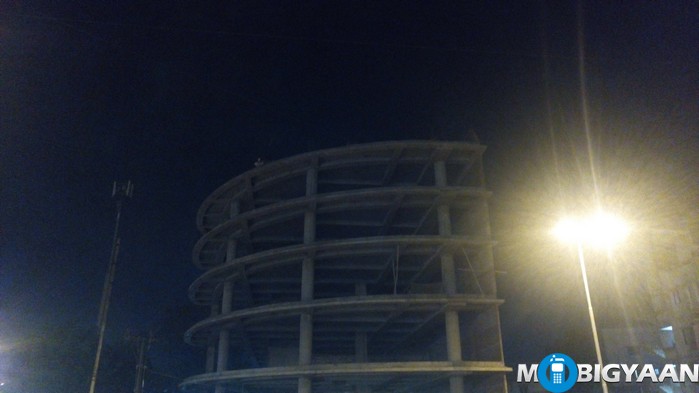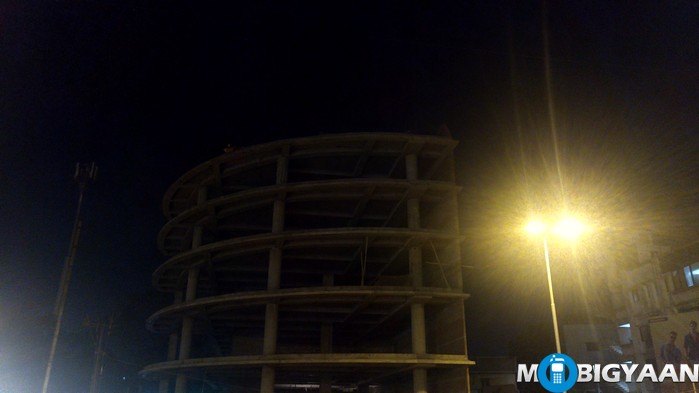 While some of the photos especially closeup images look great, some of them are average quality as captured in the daylight. A good amount of glare is seen in the images taken in the daylight which can ruin the image considerably. The camera interface is slow while capturing images. Focusing on objects is another issue. The night shots are not that great, bluish tint, noise grains, and glare seen on the incoming lights. Night shots turn out to be darker unless you use flash. The flash does nothing great but overbright's the center of the image. Prolong usage of the camera including shooting 4K videos heats the phone. The camera performance on the CREO Mark 1 is average quality and you shouldn't expect some high-quality images by looking at the megapixels. The camera needs improvement.
Hardware, Performance, and Gaming
The CREO Mark 1 is powered by MediaTek Helio X10 having 1.95 GHz octa-core processor with 3 GB of RAM. It also sports a 32 GB internal storage with can further expand using MicroSD card. It has a PowerVR 6200 graphics under the hood for gaming.
The performance of the apps sometimes is good but sometimes it lags unnecessarily. We played 1080p videos using default video player and it turns out that the video playback is choppy and every ~10 seconds, the video plays at lower framerates. It is a disappointment that a phone having a price tag of ₹20,000 can't play videos properly.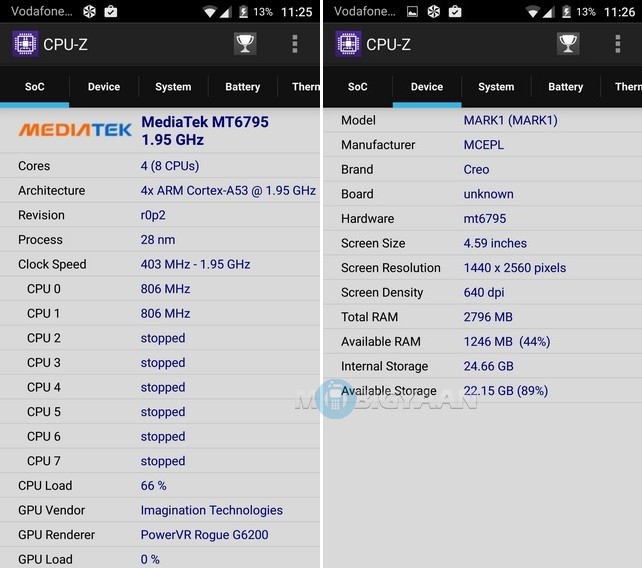 The AnTuTu scored decent 39628 points while the score is low compared to other smartphones having the same SoC such as the LeEco Le 1S which scored 54402 points in AnTuTu benchmark in our tests.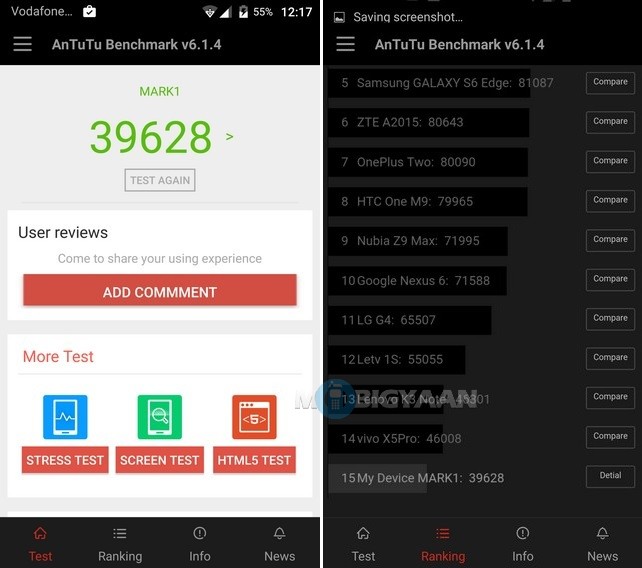 Other than that, the score on the Geekbench is also underpowered and each time we ran, it gave different results. The Geekbench ran the 1st time gave 465 points (single-core) and 1339 (multi-core) whereas in the 2nd time, the benchmark showed 580 points (single-core) 1401 points (multi-core). Finally, PASS 3 benchmark gave a better result 724 points (single-core) and 1346 (multi-core).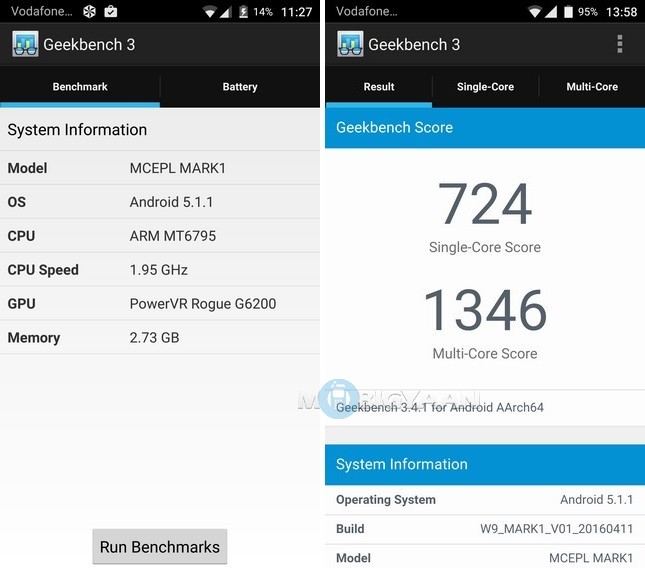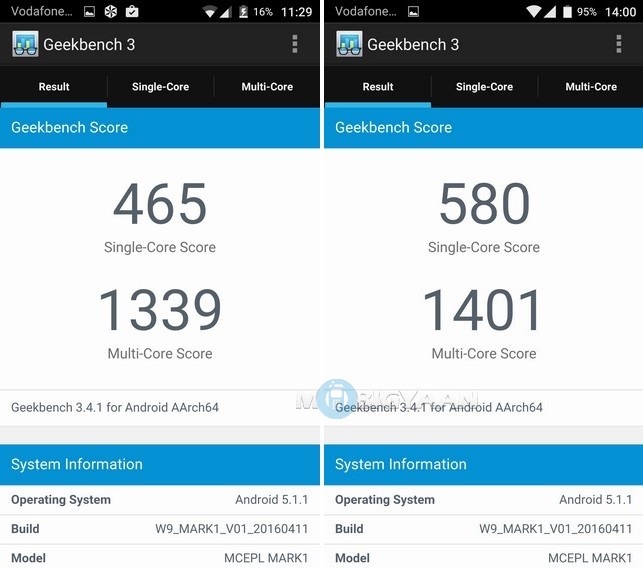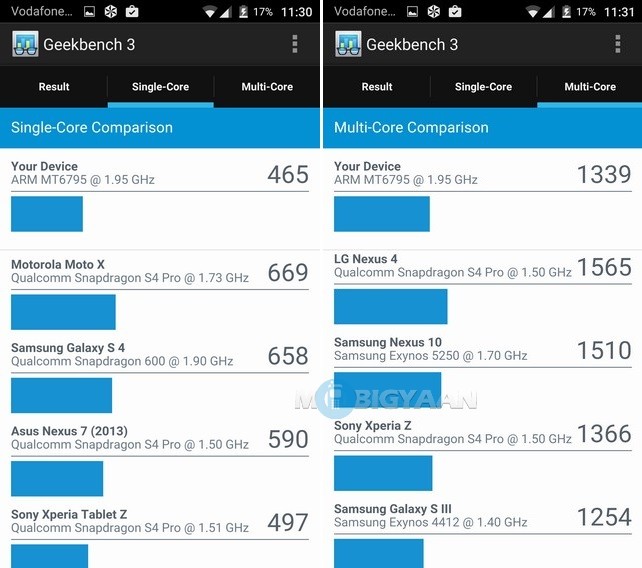 To check the gaming performance on the CREO Mark 1, we ran a few games. It not only heats at prolong usage but the gaming performance is somewhat poor. Games like Asphalt Nitro got its frames dropped. Albeit, the game is playable but you will notice the sluggish gameplay. The menu is also a tad slow when you run the game. Traffic Rider ran quite good and Candy Crush also ran flawlessly. We think the display is the culprit here. Rendering at 2K might be an issue for the games and hence, the GPU struggles.
The low-end games run fine, they did not show any lags, the performance is better for an entry level gaming, however, the hardware it has (MediaTek Helio X10) could handle mainstream level gaming but in the case of CREO Mark 1, not a chance. When you pay ₹20,000 for a smartphone, you could expect to get something better than this. If you are spending such money to play games that we recommend you should look at other options.
Games Tested on CREO Mark 1:
Candy Crush Saga
Asphalt Nitro
Traffic Rider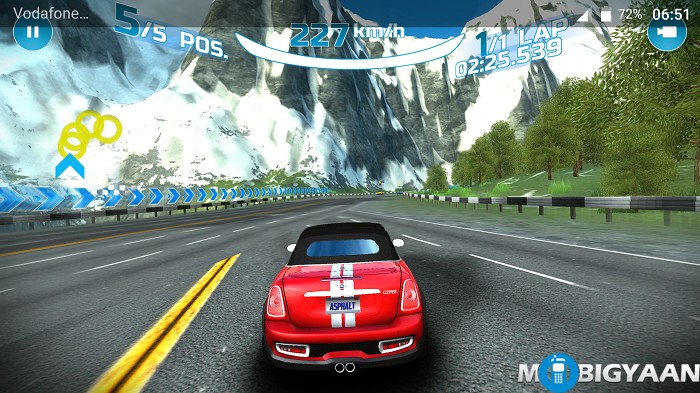 The Fuel OS took around ~900 MB of RAM on idle state and you get around 1.3 GB of RAM free. However, the apps installed may increase the RAM usage. Apps like Facebook and Messenger can take a huge amount of RAM.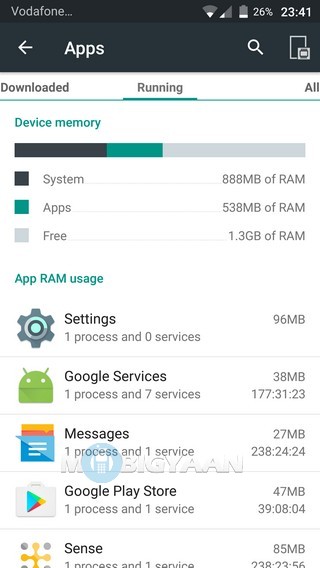 Though the temperatures remain decent at idle, it does get hot when in load. Also, using the camera warms the device and shooting videos makes it even hotter. Things get worse when you keep it for charging the battery. Battery charging is a big issue here and it gets as hot as you can bake a pizza on it. The temperature reaches 48 degrees while charging and may reach more than that any longer. We really hope to resolve the heating issue in the software updates.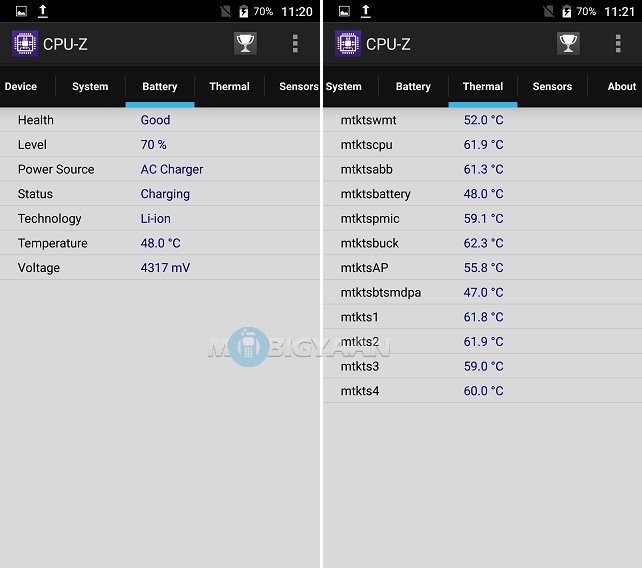 Storage and Connectivity
The CREO Mark 1 comes with a big storage of 32 GB internal which can also be expanded using the MicroSD. The MicroSD card slot is given in the hybrid SIM try as a replacement of the SIM 2. The storage performance is decent, you get above 200 MB/s sequential read and over 100 MB/s sequential write speed while the random read and write speed is 24.85 MB/s and 14.94 MB/s respectively.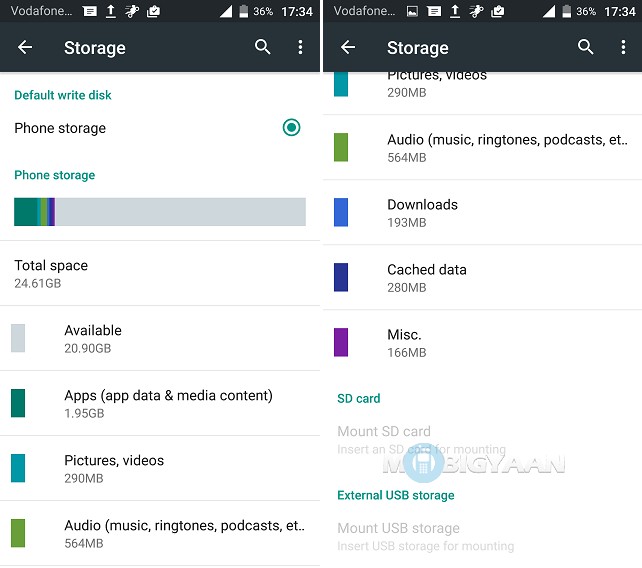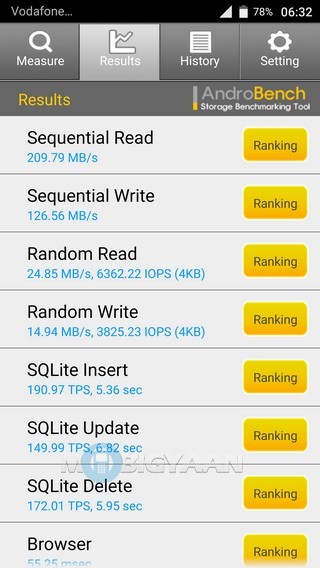 As for the connectivity options, the device has a weak Wi-Fi reception. It often drops the signal. It has a low range Wi-Fi network and we think the antennas aren't well designed. We tried to connect Wi-Fi networks but it drops the connection later on as soon as you move away to a distance.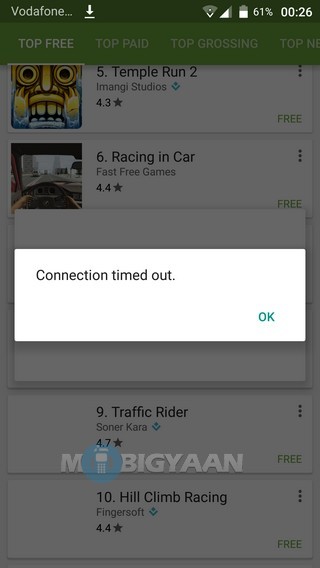 Battery Life
The battery life is quite good in the CREO Mark one and this is the only spot where we were surprised. It sports a 3100 mAh battery. What we thought that the device might also have a weak battery considering that it has heating issues, but the device performs well in this segment. The battery ran almost one and a half day without a charge on moderate to heavy usage. The usage includes somewhat gaming, camera clicks, using apps on Wi-Fi, video and audio playback in a single day. Somehow the battery gave excellent results, with the standby time i.e. 17 hours 33 minutes, the battery dropped to 3%.
The battery, if used between light to moderate usage, can last 2 days with a small amount of battery percent left in a single charge. See our screenshots of the battery test taken below.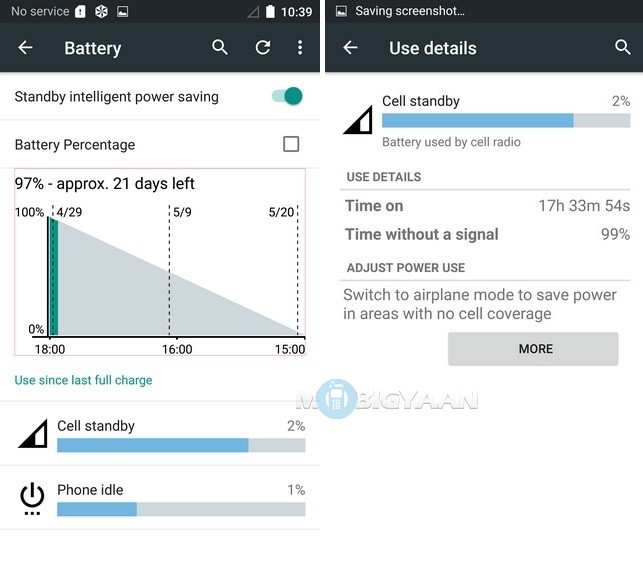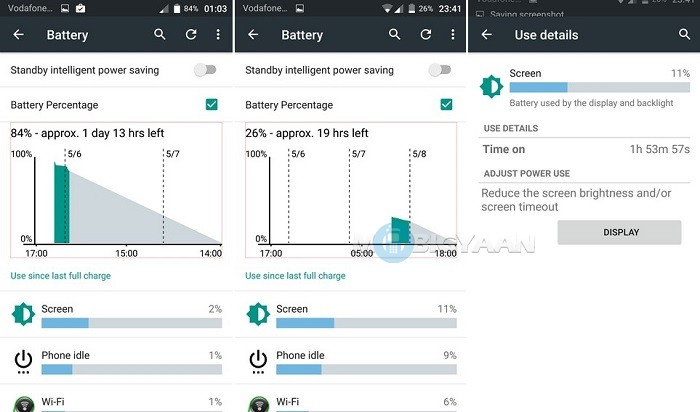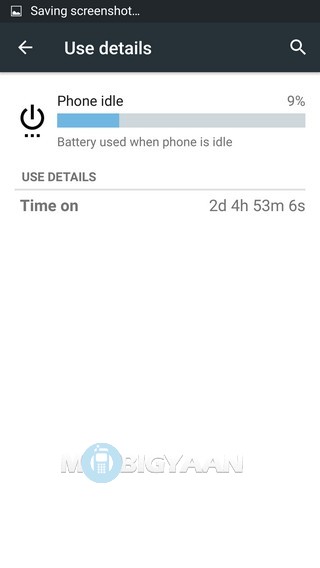 To show you how the battery performs, we ran a few tasks that people use in their daily life, and here are the results.
CREO Mark 1 Battery Test Results
[table id=19 responsive=flip /]
Verdict
By looking at the current smartphone market, there are a number of phones available at a half price which performs better than CREO Mark 1 in every aspect. With weak Wi-Fi, camera output, occasional lags and can't even play videos properly, we don't think the phone is worth the money. The only good thing we found is the decent battery life. Albeit, the display is a Quad HD, smartphones priced around ₹10,000 outperforms the CREO Mark 1.
However, CREO's strong point lies in the software division. They are promising monthly updates which may solve these problems and it might be that that if they are successful, sooner or later, the company's next attempt could possibly improve the overall value of their upcoming devices if they plan to.
At this price, you should opt for another phone other than CREO Mark 1. We don't think you should spend ₹19,999 because it's not worth the money. Here are our few suggestions below that you should consider if you have a similar budget .
Competitors
With similar price, best performers
One Plus 2 – ₹22,999
Lenovo Vibe X3 – ₹19,999
With lower price, better performers:
Strength
Good Battery Life
Strong Build Quality
2K Display
Looks Good
Monthly Software Updates
Weakness
Weak Wi-Fi Reception
Mediocre Performance
Sluggish UI
Average Camera Performance
Bulky (190 grams)
Heats Unnecessarily