Apparently Datawind, the maker of Ubislate/Aakash tablet has already launched upgraded tablets of the Ubislate 7.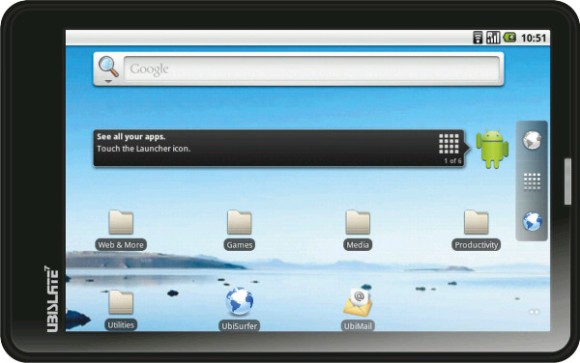 The new models are Ubislate 7+ and Ubislate 7C which are said to have slightly better hardware specifications than its predecessor.

The tablets have a 7-inch display, 256MB RAM, a Cortex A8 800 MHz processor, a 3200 mAh battery, Android 2.3, GPRS and Wi-Fi. The difference between the two is that the Ubislate 7+ comes with a 2GB internal memory and has a resistive display which will cost you Rs. 2,999 and the Ubislate 7C has a 4GB internal memory and a capacitive display which will cost you Rs. 3,999.
The Ubislate 7+ is currently available for booking over here. Also Datawind has joined hands with some companies to offer services with the new tablets including Aircel who is offering 2GB of GPRS data for Rs 100 a month, Getjar, Indian Express group, InMobi, Poketalk and Yahoo India.

There are also new accessories available for the Ubislate 7C and Aakash tablet including Aircel 3G Dongle, Screen Protector, Screen Cover, Silicon Bumper to prevent accidental falls, Neoprene Zip Pouch for carrying  the tab while travelling, External Antenna for Wi-Fi, Earphones and car chargers, Keyboard cases, USB memory drive, etc.