Day 4: Cut the Rope, Camera Zoom FX & more apps on sale for just Rs.14 in Google Play Store
Today is the Day 4 of the ongoing sale in the Google Play Store on the occasion of the 25 billion apps celebration and we are back with the list of game and apps which are today available for just Rs. 14.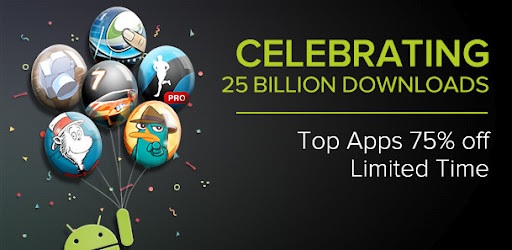 Today Google has included Cut the Rope, Cut the Rope HD, Endomondo Sports Tracker Pro, Camera ZOOM FX and many more

app

in the list of apps which are on sale.

List of apps available on Day 4 of the sale:

Whers's

My Perry?

Camera ZOOM FX

Endomondo

Sports Tracker Pro

Ski Safari

Cut the Rope

Cut the Rope HD

Order & Chaos Online

Pool Break Pro

Dr. Seuss's Sleep Book

Farm Invasion USA -Premium

RealCalc

Plus

Broken Sword: Director's Cut

Cogs

Madden NFL '12
So you can head over to the Google Play Store and get the apps which you have been waiting to grab in the recent times and enjoy them.

Also don't forget to share this post with all your friends and family so that even they make use of this ongoing sale.