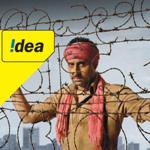 IDEA Cellular has been in the news for quite a time now because of their campaigns which are heavy on words and ideas but are these campaigns actually helping the normal mobile subscriber in anyway? Well, keep thinking until we share this news with you. !dea has now launched an Online Reality Show – Idea Language Champion (on www.idealanguage.co.in) to demonstrate that networking on the internet can also help millions of people communicate with those speaking a different language, without actually knowing the language.
Idea Language Champion comprises of a range of online tasks and quizzes in different languages which participants would need to solve at every step of the game. The contest allows users to gather information from their network of friends, using various social media platforms like Facebook & Twitter. For eg. Participants are required to post the task questions as status messages on Facebook where they need to seek response from their network of friends whereas on Twitter participants can broadcast the task question to their followers and seek help.
Through the various levels of the online contest, participants will get a virtual tour of different states of India where they would come across questions and situations to communicate in different languages. Each stage presents a situation based task in a particular state. Participants can accumulate points for their ability to network with more and more friends who can help them out with the language barriers they come across during the contest by commenting on their Facebook status updates.
The short listed candidates will then get a chance to establish their candidature for the 4 finalists in Phase II of the competition. For this, they need to upload a video projecting 'Why should he/she be chosen the Idea Language Champion?' with few sentences in his/her mother tongue. Based on their content uploads, the 4 finalists from the online contest will be selected by the judges.
The four finalists will be sent out to four different locations in the country giving them an opportunity to demonstrate how they can overcome language barriers while communicating with others speaking a different language. Each user will be given an Idea connection through which they will be able to network with their friends and document their quest from the real world situations that they face during the on-ground tasks. Finalists will get to network and update with over 1 lakh members on the Idea Fan Page on Facebook and other social networking platforms, besides their own community on these sites.
The most 'Liked' and 'Supported' candidate, from this 5 day on-ground quest, will get the winner title of the Idea Language Quest. The winner will walk away with a free return air tickets and hotel stay for 3N/4D for 2 people in Bangkok. Each of the 4 finalists will get free domestic return air tickets with 5 days hotel stay in the city where they traveled during their onground leg of the competition. Cleartrip has been chosen as the travel partner of Idea Language Contest where they will also offer discount vouchers worth Rs. 1000 each to registered users.
Now that we have shared this news with you, do you really think this campaign is useful enough to the subscribers or is just one of the useless campaigns of !dea where customers get nothing but these non productive ideas. !dea should concentrate more on providing competitive tariff rates instead of making "sirjee" feature on television often (pun intended!)