People in Delhi are already known how the public transport is important in today's life and now Google India have announced an App giving a huge aid to Delhi Public Transport. Delhi Public Transport app is uniquely designed to make it easier for Delhi residents find public transports near their area. The app uses Google Maps and location services to help its users get fast directions even on a slow 2G data network. This can, however, run without an internet connection.
Google Maps is used widely in India and with this app, Google will not only help the public transport but will eventually serve the people finding the better transport than what they use on a regular basis saving their precious time.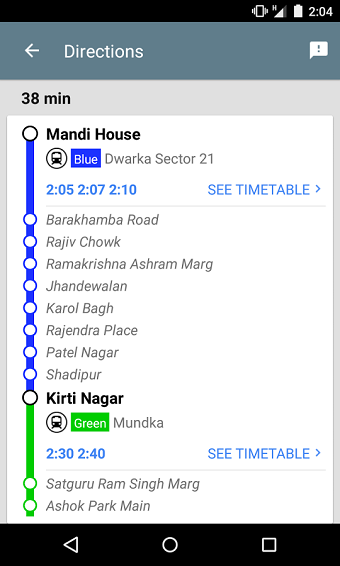 The Delhi Public Transport app will contain a menu with having 3 options – Search, Saved and Timetables. The timetables can be saved as well. The best feature of this app is the offline more, it will allow the users to check offline public transport even if there is no internet connection. Delhi Public Transport app will give the directions and timetable information for buses and trains (Delhi Metro) in offline mode to help them find directions between bus stops and metro routes.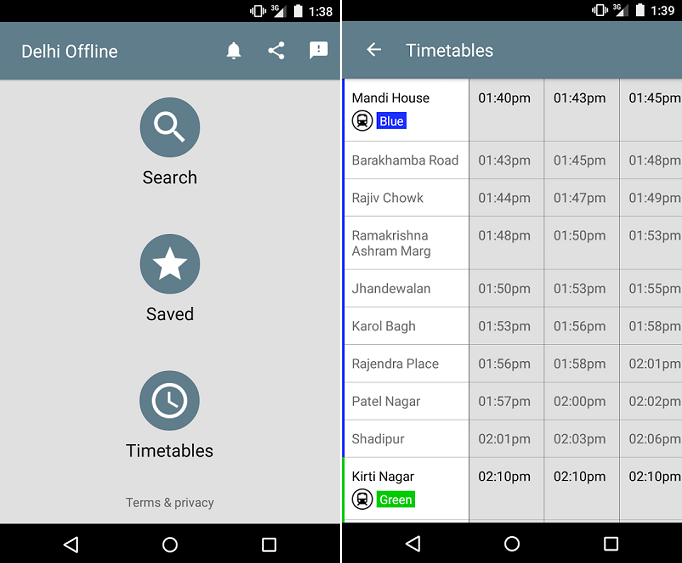 The app will be very useful who solely rely on public transport for commuting. The app is 1 MB in size and free to download from Play Store. Furthermore, the app open to feedbacks and Google team will try to solve the bugs as soon as possible. Users can send the feedback using the button at the top. The app also includes a share button to share the app among friends.
The app is available for android users. You can download the app from here: Download Link