Details of Reliance Mobile GPRS Plans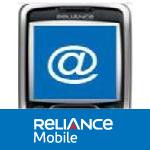 Reliance Mobile is trying to dominate the Telecom Industry by its Simply Reliance Plans and New SMS Packs which provides SMSes at just 1 paise has now revised its GPRS Plans. Reliance Mobile has recently revised its GPRS Plans for its CDMA and GSM subscribers. Mobile Internet Data plans are available for postpaid & prepaid subscribers. To know how to Activate GPRS on Reliance Mobile click here
Details of GPRS Plans for Reliance CDMA  subscribers
Plan Name

Charges

Duration

Network Usage
(On Net)

Auto Renewal

Quota

Charges between Quota

Default plan

50p / 1MB

Per Session

5p/10kb

N/A

N/A

N/A

Day Pass Plan

Rs.10

24 hours validity

5p/10kb

No

25MB

50p/1MB
(per session)

Mobile Internet Plan 99

Rs.99

30 days
(auto renewal)

5p/10kb

Yes

300MB

50p/1MB
(per session)

Mobile Internet Plan 199

Rs.199

30 days
(auto renewal)


5p/10kb

Yes

750MB

50p/1MB
(per session)

Mobile Internet Unlimited Plan

Rs. 299

30 days
(auto renewal)


5p/10kb

Yes

Unlimited

50p/1MB
(per session)
Details of GPRS Plans for Reliance GSM  subscribers
Plan Name

Charges

Duration

Network Usage
(On Net)

Auto Renewal

Quota

Charges between Quota

Default plan

50p / 1MB

Per Session

Free

N/A

N/A

N/A

Day Pass Plan

Rs.10

24 hours validity

Free

No

25MB

50p/1MB
(per session)

Mobile Internet Plan 99

Rs.99

30 days
(auto renewal)


Free

Yes

300MB

50p/1MB
(per session)

Mobile Internet Plan 199

Rs.199

30 days
(auto renewal)


Free

Yes

750MB

50p/1MB
(per session)

Mobile Internet Unlimited Plan

Rs. 299

30 days
(auto renewal)


Free

Yes

Unlimited

50p/1MB
(per session)
Mobile Internet Details:
All GSM/CDMA, a Fair Usage Policy of 2GB per month applies for Unlimited Mobile Internet Plan Rs. 299.

Subscriber can change his/her data plan in between. However, charges for the new data plan would be applicable at that time and there would be no carry forward of previous data plan balance.

At any point of time, only a single mobile internet data plan can be active for a subscriber.
We Say : These plans sounds very costly when these are companred to Aircel GPRS plan. But its good for those who are in states in which Aircel is not operating yet. The other thing is that though Reliance has named one of its plan as Mobile Internet Unlimited Plan, its not unlimted, usage are free only upto 2GB. If its free only upto 2GB then why to call it unlimted? What do you think? Share your views with us.