Dhingana to offer Unlimited Music downloads without data charges to Idea subscribers
With music subscription services on smartphone devices peaking in India, Dhingana has launched an unlimited music subscription service in the country in collaboration with Idea.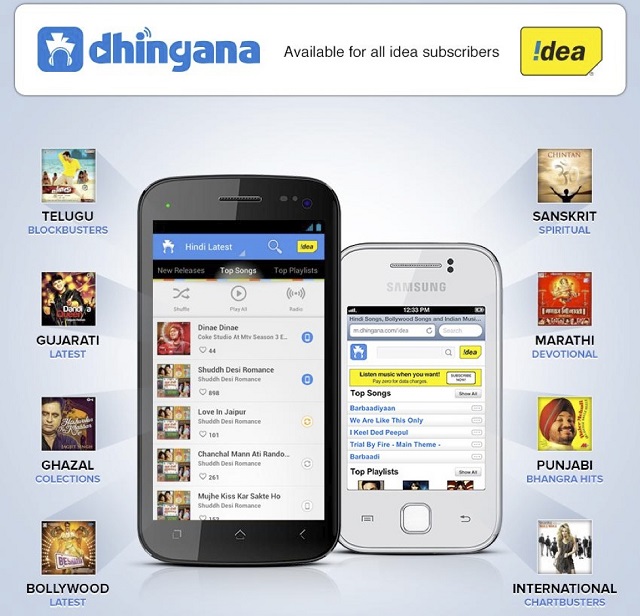 Dhingana, which is a leading Indian music streaming service, in association with Idea Cellular, has debuted a co-branded music subscription service for Idea subscribers which provides unlimited music downloads without any data charges. The service, which is available to both post-paid and prepaid Idea subscribers, can be availed using Android smartphones and WAP enabled feature phones.
The Dhingana music subscription service would provide Idea subscribers unlimited songs, albums and playlists, in HD quality and ad-free without having to pay data charges. The downloads would however be encrypted and require the Dhingana app to listen. The service would however help generate revenues from even feature phones while providing the service to low end devices.
Speaking about the new offering, Rohit Bhatia, CEO, Dhingana said, "The co-branded music subscription service demonstrates our thought leadership in innovation and understanding what our customers are seeking. We have elegantly packaged the service as a pure music subscription service, which makes it one of a kind worldwide. We are pleased to partner with Idea Cellular for the first launch of the service."