Microsoft has been offering a built-in firewall in the Windows operating system through the Windows Defender tools and the same continues with the newly launched Windows 11 operating system.
This is quite good as a Firewall is vital for the protection of your computer from malware attacks and all sorts of malicious programs. It also allows blocking a program's access to the internet based on the set rules.
However, sometimes, a harmless application gets categorized as harmful, stopping you from using it. Or if you are using a third-party security application that comes with its own Firewall. In both these cases, you may need to disable the Firewall that is built-in using the Windows Defender.
In this step-by-step guide, we will show you how you can disable the built-in firewall in the Windows 11 operating system.
How to disable Firewall in Windows 11
Step 1: Open the Settings application on your Windows 11 computer. The easiest way is to open it through the Start Menu.
Step 2: In the Settings app, click on the "Privacy & Security" option, and then from the right-side pane, click on the "Windows Security" option.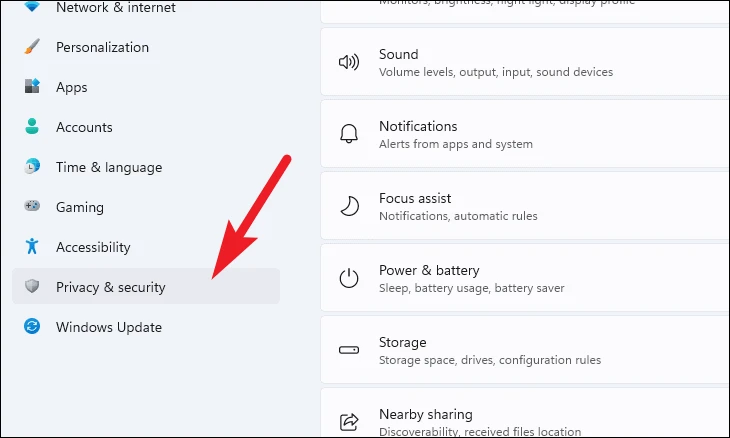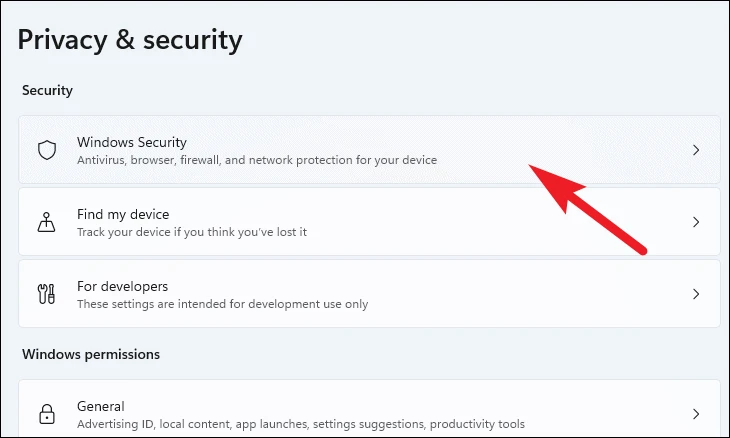 Step 3: On a new page that loads, click on the "Open Windows Security" option.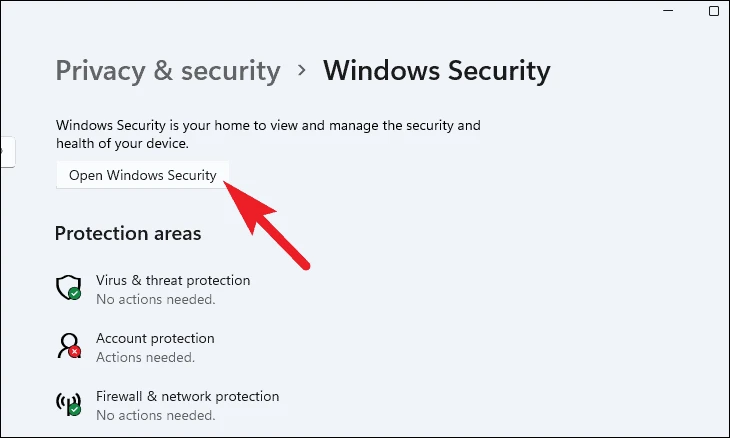 Step 4: Now, click on the "Firewall & network protection" tile present on the Windows Security window. You will now be able to see all the settings related to Windows Defender Firewall.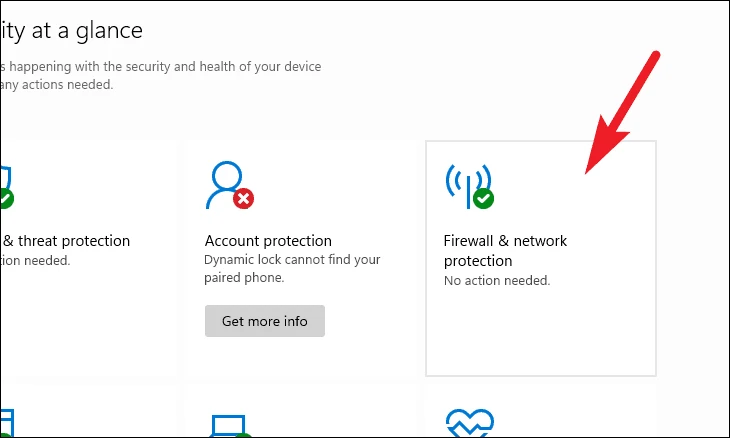 Step 5: Here, click on the network profile stating "active" adjacent to it. In our case, it is a Public network.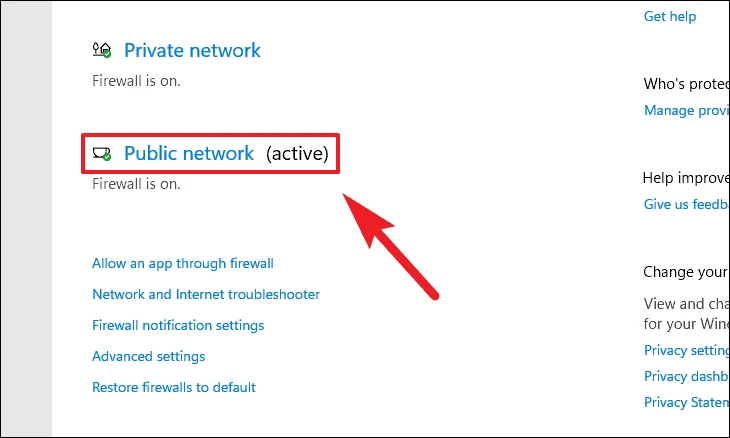 Step 6: Now, locate the 'Microsoft Defender Firewall' section and toggle the switch underneath to the 'Off' position.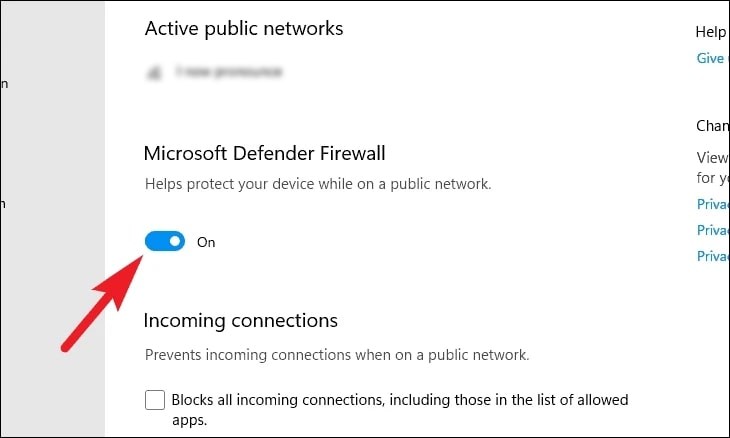 Step 7: Once you switch the toggle option, an UAC (User Account Control) window will appear. Just click on the 'Yes' button to turn off the firewall and that's it.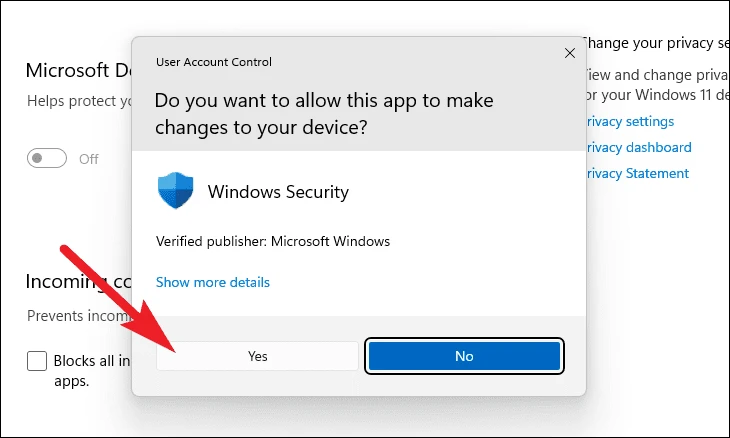 Do note that it is not a good idea to disable a firewall on your system as it could expose your computer to malicious software that can create many problems on the machine. So, if you are disabling the built-in firewall without the plan of installing a third-party application for the same role, then think twice before you proceed with the action.