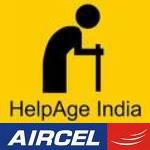 Aircel and Helpage India have come together to encourage you to Donate your Old and Spare Mobile Phones for the elderly in Old Age Homes and fill the lonely with love.
Aircel has set up Drop Boxes in Big Shopping Malls, Clubs, News Agencies and Aircel Retail Outlets where in the old / spare mobile phones can be dropped. Also one can SMS 'Donate Phone' to 5800000 and you would receive an acknowledgement. You can also log on to the Aircel Website www.aircel.com and can register.
The Phones collected from all over India will then be checked, repaired and activated by Aircel and then handed over to Helpage India.
Aircel will provide free talk time for a period of one year.
Do join Aircel in this endeavor to Care, Connect and Communicate with the Elderly.
Will you donate your old mobile phone for the elderly people in Old Age Homes?