DOT allots 8055 series to Reliance Communications for Maharashtra & Goa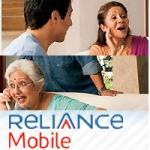 Department of Telecommunications (DOT) has allotted Reliance Communication a brand new number series 8055 in the Rest of Maharashtra (including Goa) circle. The company is rolling out these numbers in the Rest of Maharastra circle under the unique name of "BOSS". This is for the first time that Reliance Communications is rolling out the mobile series beginning with 8.

Reliance Communications is offering the BOSS series on both its pre-paid and post-paid platforms across its GSM network. Customers across Maharastra and Goa can purchase unique numbers from the BOSS series by sending an sms as "BOSS" followed by the remaining 6 digits of their choice to 567678. Depending on the availability; the selected number of choice will be blocked and a reference code will be provided to the customer.A new customer has to purchase a new Reliance Mobile GSM number along with Rs 80 National Calling Card (NCC) recharge and SMS back their reference number to activate their preferred choice of number. An existing Reliance GSM customer can avail this unique opportunity of having a preferred number in the BOSS series by following this process but without requiring to buy a new connection.
Announcing the roll-out of its BOSS series at a press conference in Pune, Mr Ravi Santhanam, Circle CEO – Wireless Business, Maharashtra & Goa, Reliance Communications, said, "Reliance Communications has launched its GSM services across Mahrastra & Goa and has received a tremendous response from the subscribers in the circle. Our new BOSS series reflects the unique success of Reliance Mobile brand in this circle. As part of the roll-out of '8055' Boss series, we will offer our customers in Maharastra and Goa an equal opportunity to purchase their choice of number by sending an SMS. This is the first time we are offering our customers an option to choose their preferred number. This is in line with our company's thrust to offer best-in-class mobile services to its customers across the country."