Android users can now use the third party keyboard to replace their own keyboard to help them type faster and quicker.
The Swype keyboard is now launched in India by Nuance Communication. The keyboard is specifically tailored to suit the Indian users, with support for four Indian languages. The Swype keyboard is equipped with dialect based Living Language support for Indian English, which automatically updates the Swype dictionary with popular Indian words.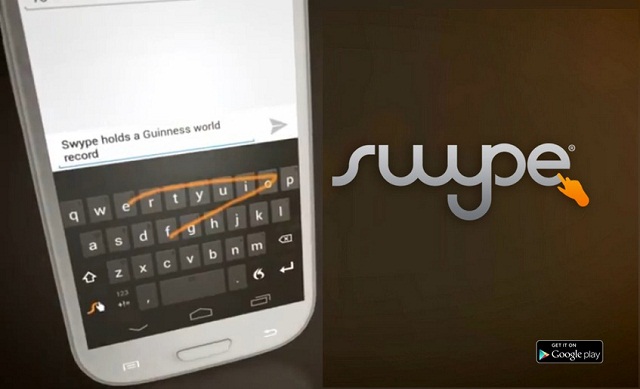 Currently the Swype keyboard supports Tamil, Urdu, Hindi and even Hinglish (a mixture of Hindi and English). The keyboard allows users to quickly glide their finger from one letter to the next to input text – or simply tap, speak or handwrite letters, numbers and symbols.
The Swype keyboard continuously updates each user's personal language model with the words and phrases they use the most.
The Swype keyboard is available on the Google Play Store for $0.99.